Hi everybody,
I need help with a problem that I found in the submission setting, show me this message popup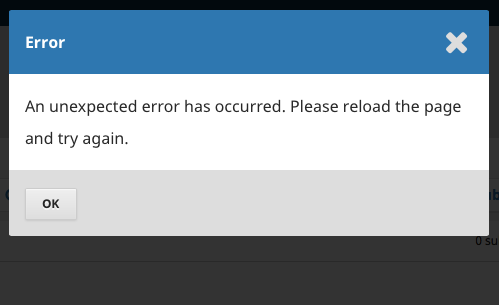 After clicking OK it disappears and doesn't cause me any other errors, but the tab archive doesn't appear nothing and even the PUBMED plugin doesn't display any article.
I tried to understand where the problem was and I discovered a connection with the "submission_settings" table of the site database, in practice if I dropped this table, everything works, but if I enter the data, the popup error message reappears.
I did the update from version 2.4.8.2 and everything went well.
What can it be? Can you fix it?
Thank you for support
Bye
Tiziano