Dear Sir,
I have upgraded from 2.4.8 to 3.0. I am not able to see all the users registered with the journal.
Especially the ones whom I assigned as editorial board members in
previous installation of OJS 2.4.8. These users are missing from the displayed list. So, I did a search based on their name and I could get their names. I have assigned them as editors. But, how do I automatically display them as a list under editorial team link?
In the journal masthead, I could not find any option to select and display all the editorial team members automatically. Please see the screenshot below.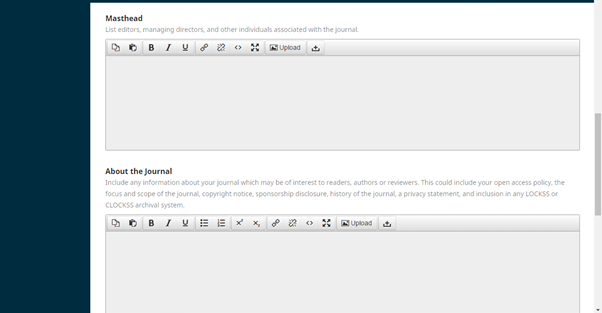 Thanks.