Hello. An OJS (3.3.0.14) has been set up for my new journal, I tried a new submission and it submitted successfully without any error message. But when on the submission page there is no submitted file shown, only display 'Loading' message as in the following: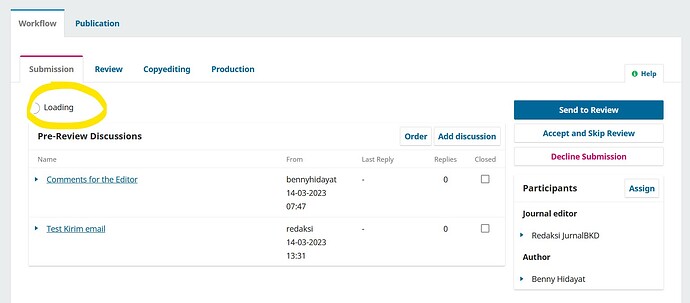 I check Activity Log, and the file is there and I can download it:
Please help me, Thank you.