Hi @asmecher,
I have disabled the plugin Tinymce on the admin settings to get no code filtering on a custom block, but at the first term it did not disabled. However, now I have two endless spinners on plugins tab and no plugins are loading.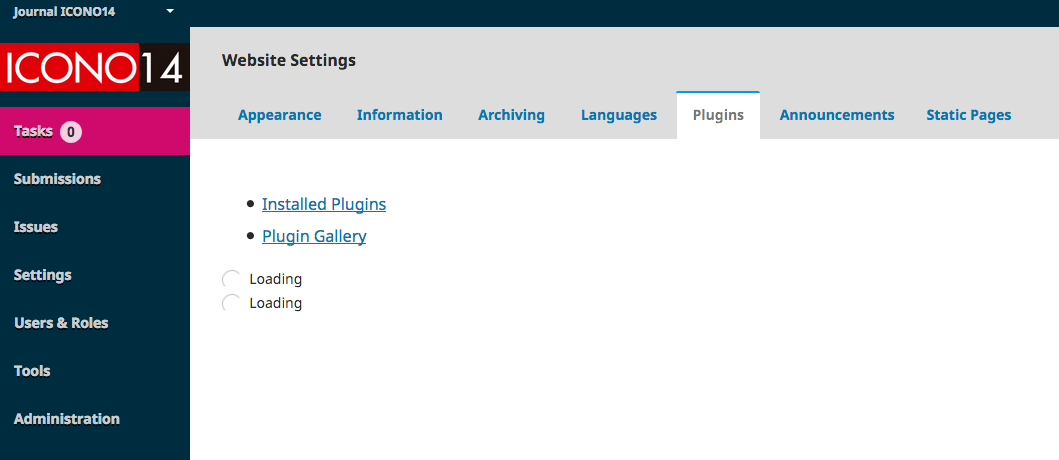 Before disabling the plugin, it loaded fine. Now Tinymce is not enabled, but I am no able to enable it back.


Also, I noticed some of custom blocks were no able to be modified. I clicked the edit link but nothing happened.
OJS 3.0.2
http://desarrollo.icono14.net
Is there any way to solve this problem without reinstalling OJS or going for a backup?
Thank you
Daniel Becerra
ICONO14