I wonder if someone using OJS 3.0 has any problems with the proceeding of workflow:
I have such a problem with one of our test submissions:
Here is what Copyeditor assigned to the submission sees: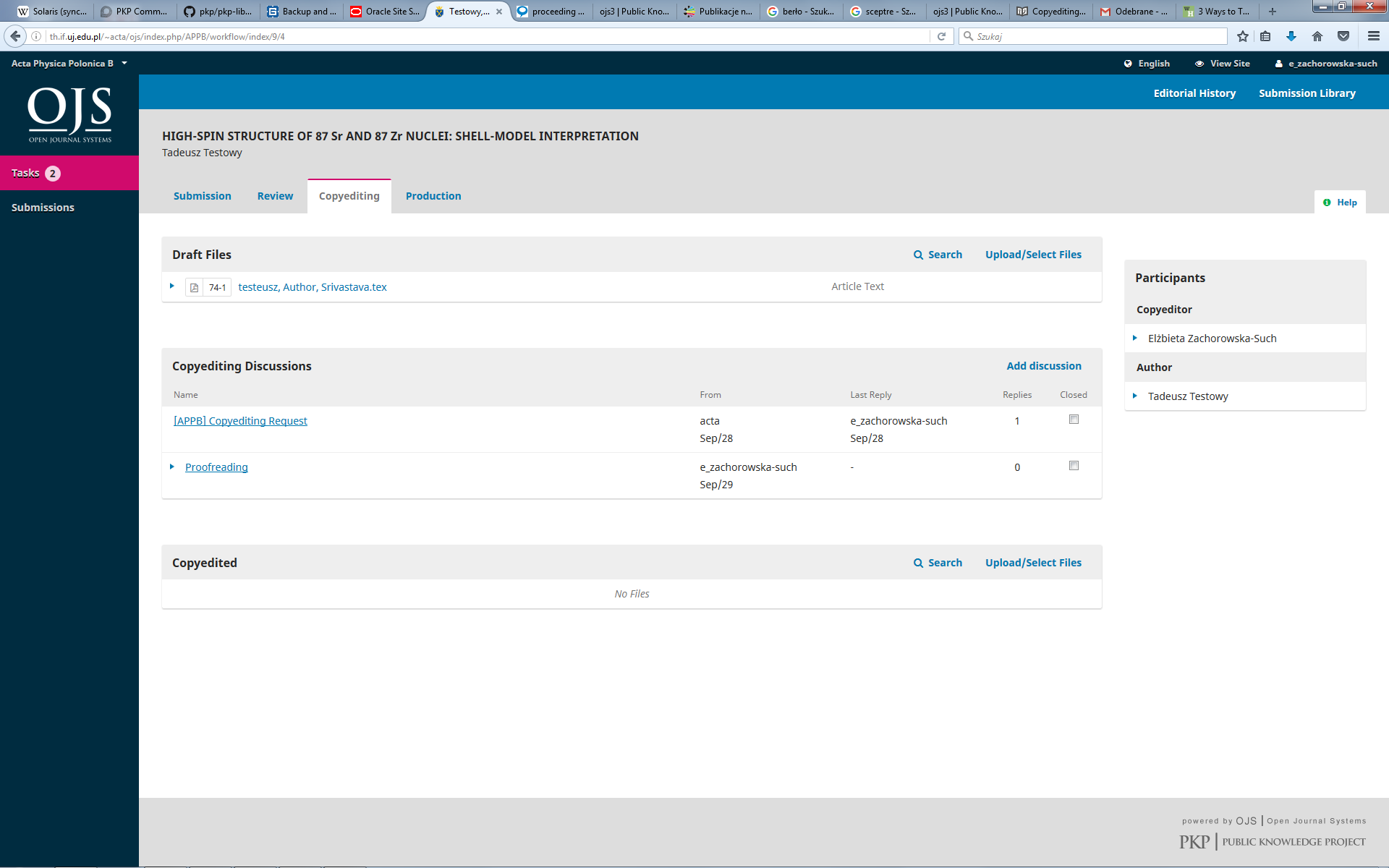 And here is what the author of the submission sees: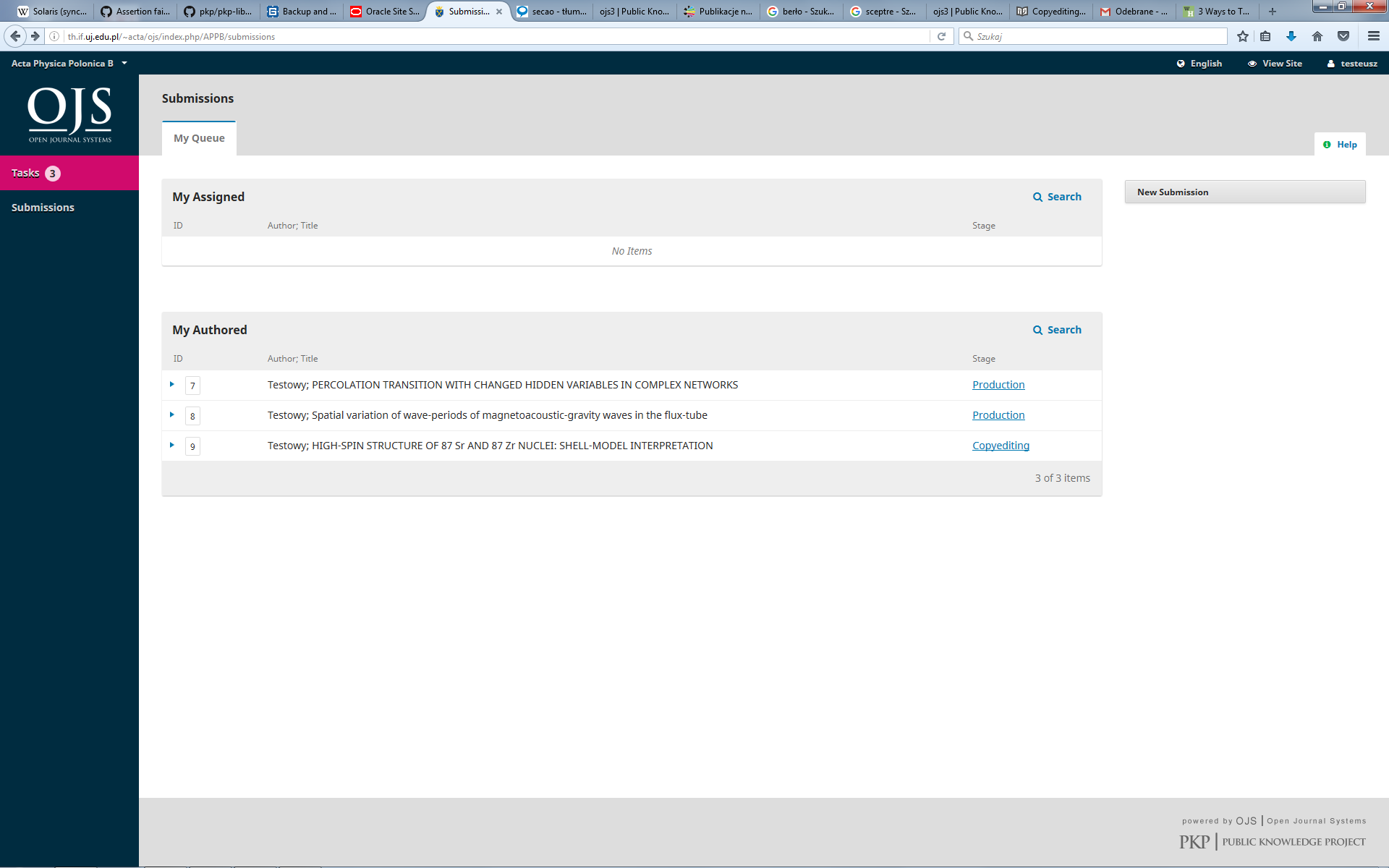 And after the author clicks on the submission's Copyediting link, he can't see anything in the Copyediting stage of this submission: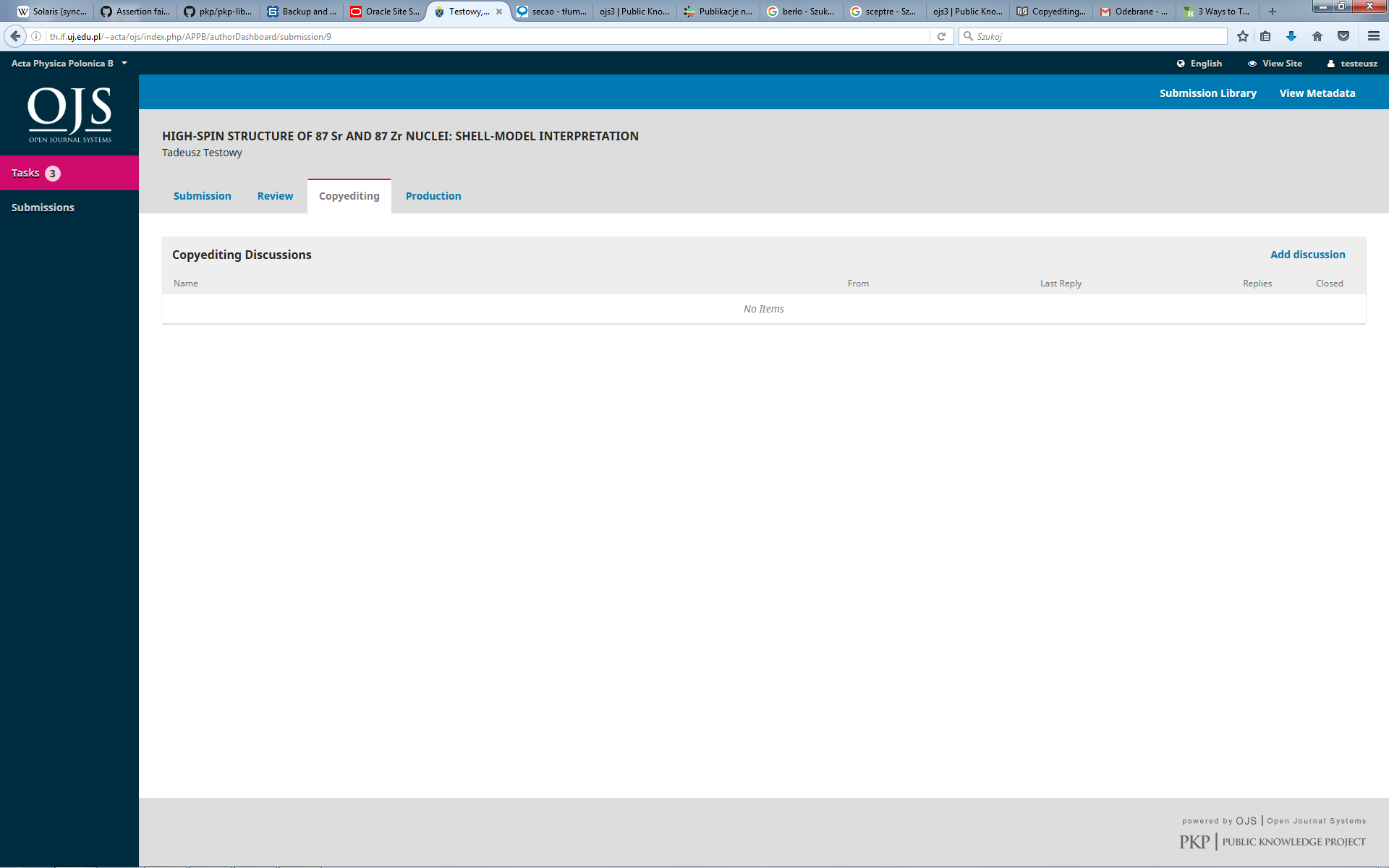 The author role has permissions for all 4 stages of the workflow.
Why is this happening?
I have also a question why the Copyeditor doesn't have access to the Metadata of the submission (Metadata don't appear at the right top of the page)?
Anna