Hi,
In OJS 3.2.1-2, we noticed when an editor wants to Request Revisions to the author, a window open and when he wants to upload a file there is a message with "Access denied".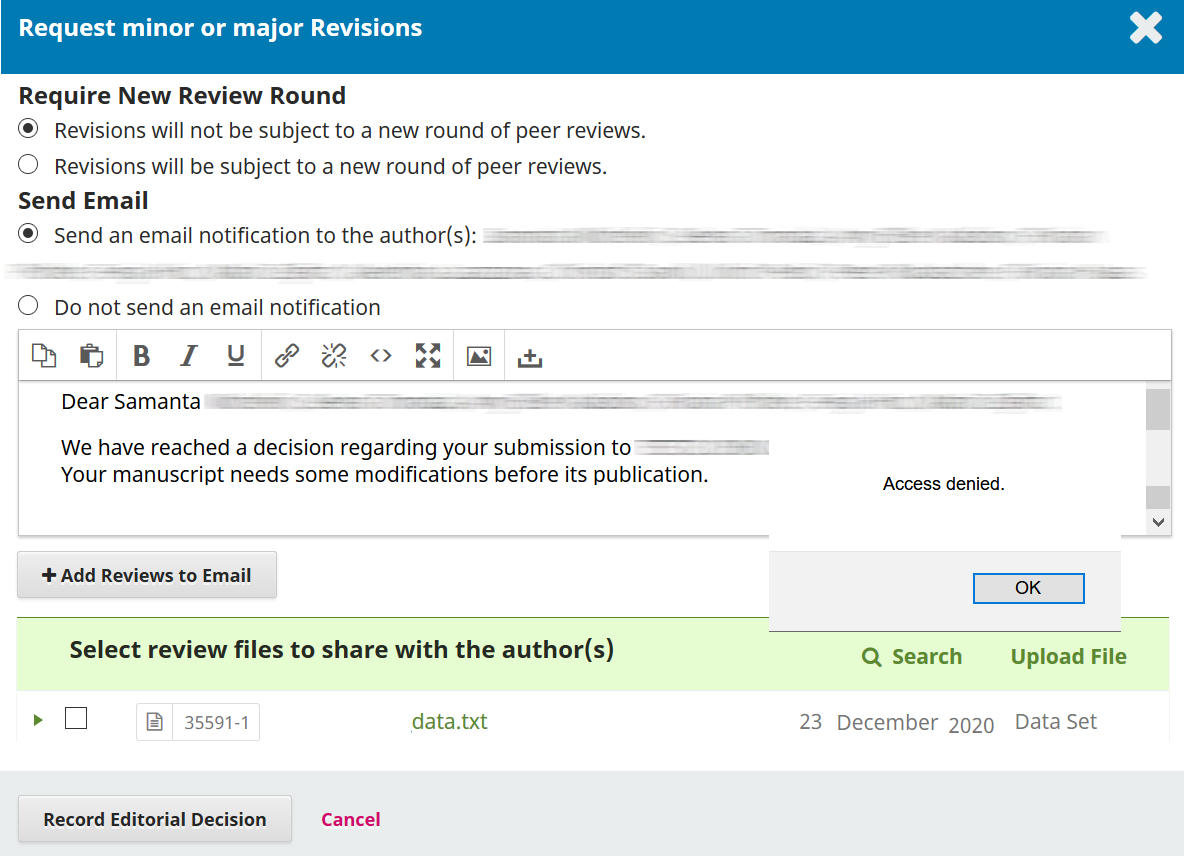 I noticed this URL is called:
journal1/$$$call$$$/wizard/file-upload/file-upload-wizard/start-wizard?fileStage=13&reviewRoundId=552&submissionId=4578&stageId=3&uploaderRoles=16-17-4097
I thought it was the same problem that "Author can not upload revisions" which was solved in OJS 3.2.1-3 with this issue:
So, I installed OJS version 3.2.1-3 and it did not solve the problem. I think it's not the same problem and maybe the same problem which was mentioned in this comment:
Is it an issue which have already been mentionned ?
Thanks in advance for your answer.
Best regards
Helene