Hello,
I got a problem in our installation of OJS 3.2.1.4. The system is not allowing to uplead galleys por publication. Does anyone may help me with this, or any other ona having the same issue?
Steps I took leading up to the issue
I go to Schedule for publication
I click on 'Publication'
Scroll down to 'Galleys', click on it.
Click on 'Add Galley Label'
Pops up the window 'Create New Galley'
Write the file type (PDF, XML and so on).
Click 'Save'
8 Prompt me to 'Upload the file ready for Publication'
Select 'Article component'
Upload the file from my browser
ERROR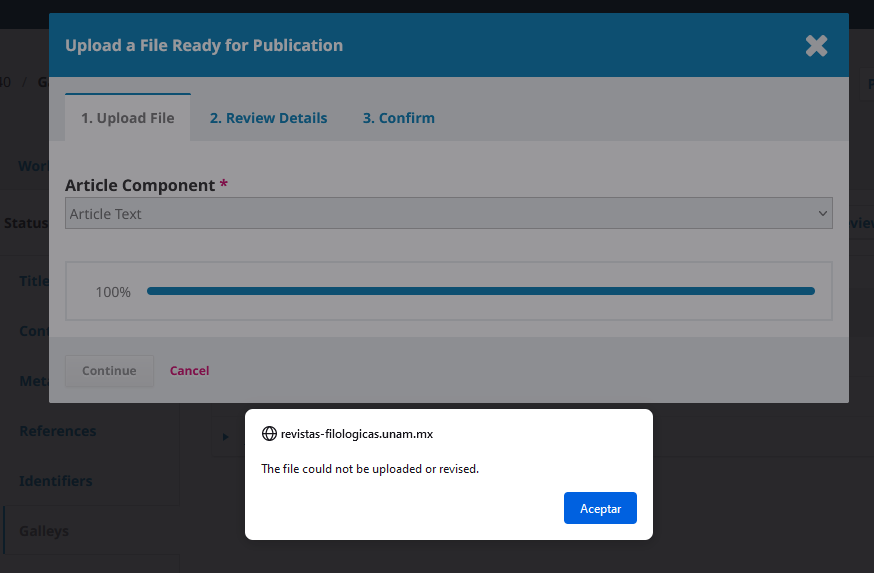 Please we will appreciate a lot any help on solving this issue.
 Thank you very much!

     alejandro_shuttera