Hello,
I can't see the pdf documents of the articles I publish. Here is what is displayed.
Hi @moul_ab,
Which of our applications are you using, and what version? (Please include this in your posts.)
Did you change anything recently, e.g. moving between servers or upgrading the software?
Regards,
Alec Smecher
Public Knowledge Project Team
i am using OJS version 3.2.1.1, i just updated and since the errors started. When I go to the dashboard there is a message that appears that an error has occurred to refresh the page.
error log show this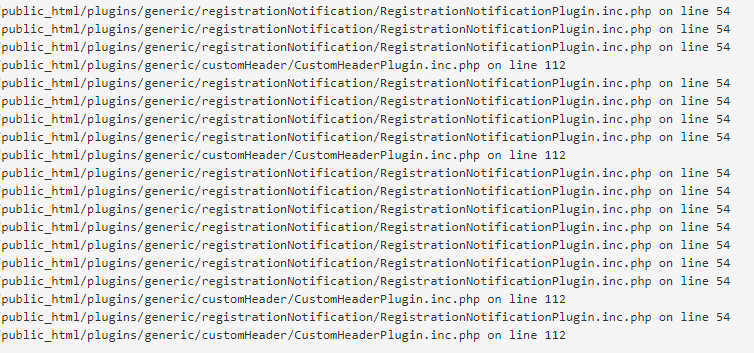 Hi @moul_ab,
That screenshot only shows parts of the messages in the error log. Can you try to capture the messages more completely?
Regards,
Alec Smecher
Public Knowledge Project Team