Greetings,
I wanted to make a few changes as to how Article and Issues are displayed.
I wanted to add a label to the 'addthis' plugin to be similar to the 'how to cite' and 'Issue' blocks on the side bar, i couldn't find an option on the plugin configuration but I've seen other journals doing so.
I also wanted to change the term 'Author Biography' to something else, should i make this change in the locale.po file?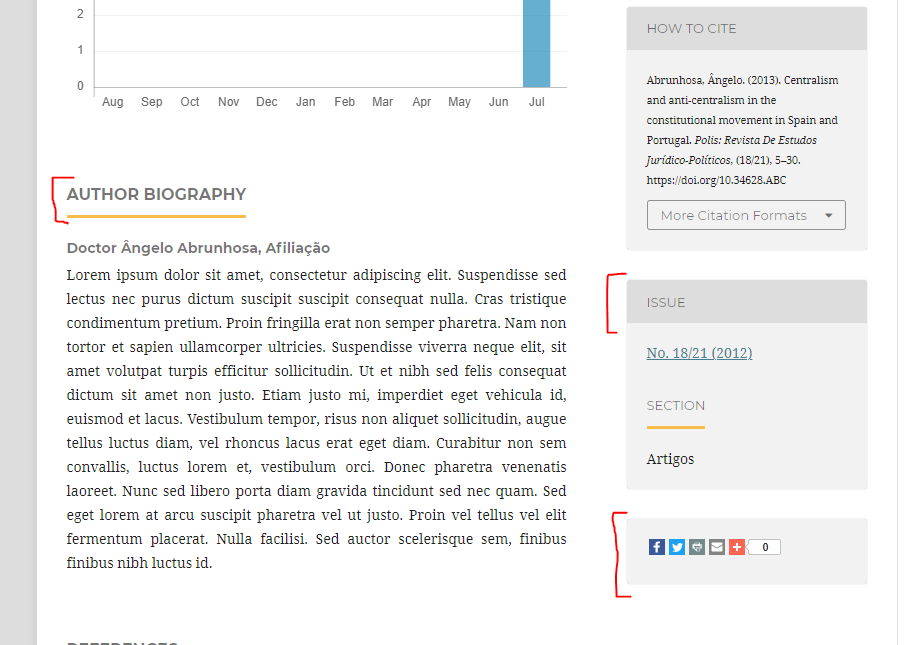 Lastly i wanted to the publisher to be visible for both articles and issues.
I greatly appreciate any help.
Best regards,
José Nobre