Hello anyone,
Description of issue or problem I'm having:
In our journal we provide a list of reviewers that acted during the period an issue is being produced. We use the review report in OJS to filter articles with any review in a specific period. However, in 3.3.0.8 (we're unsure if this is a current bug or if it's preexisting to older versions!), we noticed an article is missing from the list. Now, we cannot trust the only tool we have to provide such information.
The article we tested has been rejected, has all reviews and editorial decision in the editorial workflow, with the e-mail sent to authors, but it's not present in the review report.
Steps I took leading up to the issue:
I just downloaded the report from Acesso | Ciência da Informação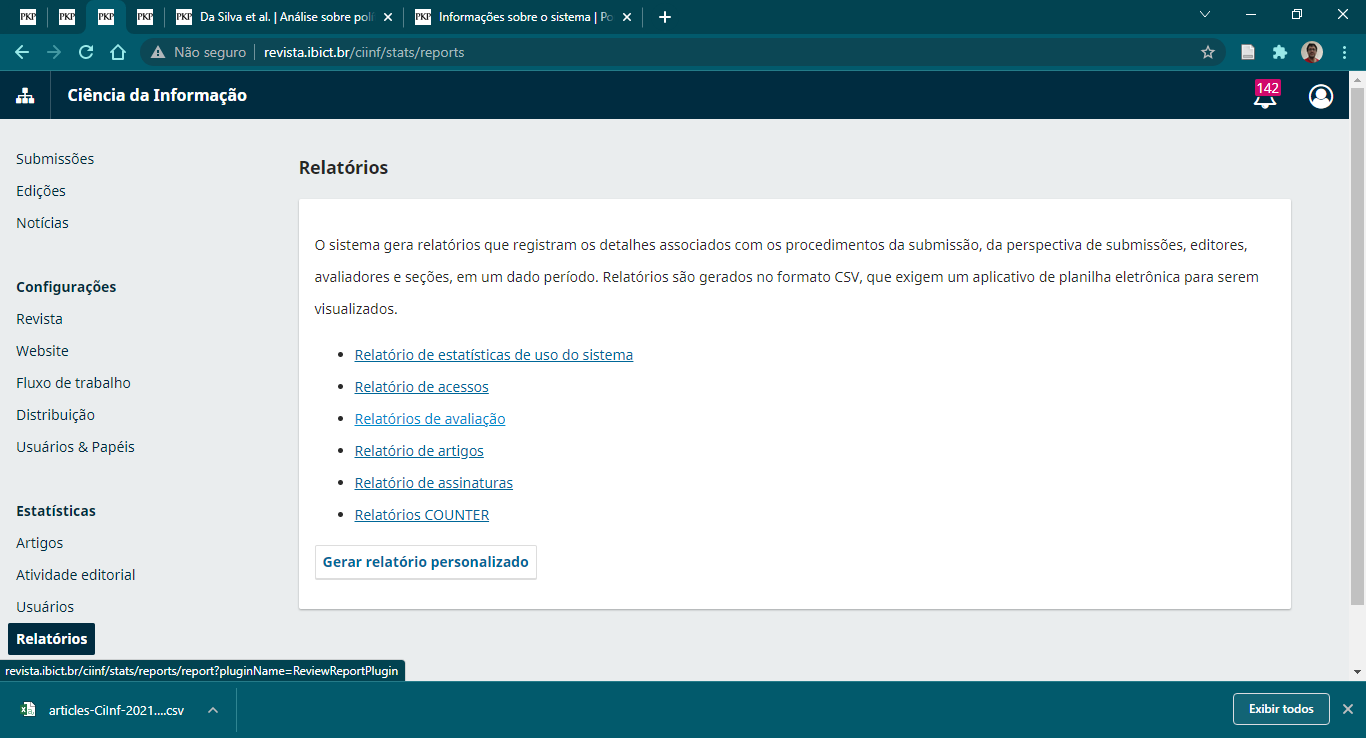 Then, imported into Google Sheets, which works better than Excel, but in either spreadsheet application software, the submission ID 5238 is not present.
What I tried to resolve the issue:
There's nothing I can do right now.
We could provide temporary editorial access to our OJS install, send the CSV or provide access to our spreadsheet for analysis.
Application Version - e.g., OJS 3.1.2:
OJS 3.3.0.8
Additional information, such as screenshots and error log messages if applicable:
Google Sheets search on Submisison ID column - ID 5238 not found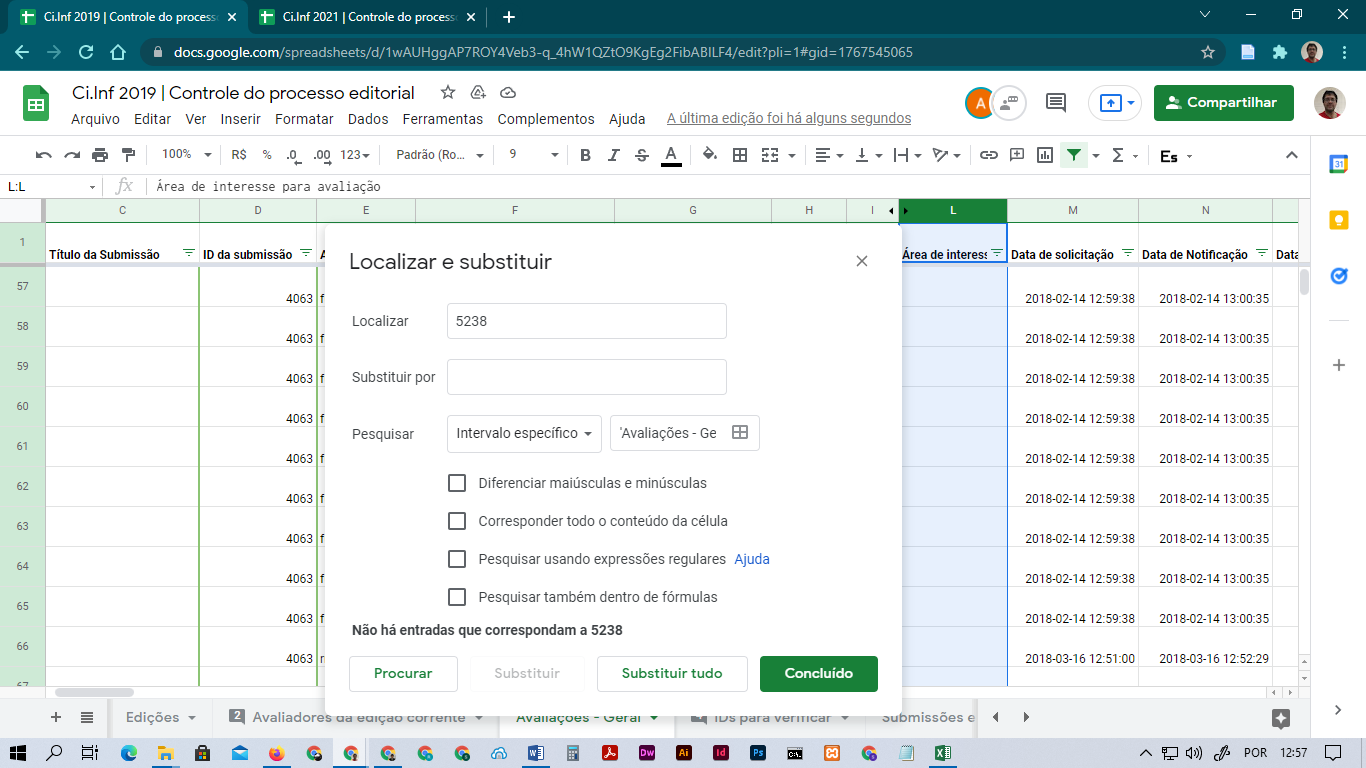 Excel search - ID 5238 not found