Hello all,
Description of issue or problem I'm having:
We are experiencing a strange behaviour when searching for reviewers to assign to a submission. Users that have been merged are showing multiple records after search, despite only having a single registration.
Steps I took leading up to the issue:
After merging users (several over the past months!) we noticed yesterday (October 22nd) that the search results were showing multiple results for the same reviewer on the review assign/search modal window.
What I tried to resolve the issue:
We searched the database and noted that those multiple results are from users that have been merged.
Application Version - e.g., OJS 3.1.2:
OJS 3.3.0.8
Additional information, such as screenshots and error log messages if applicable:
Reviewer search modal window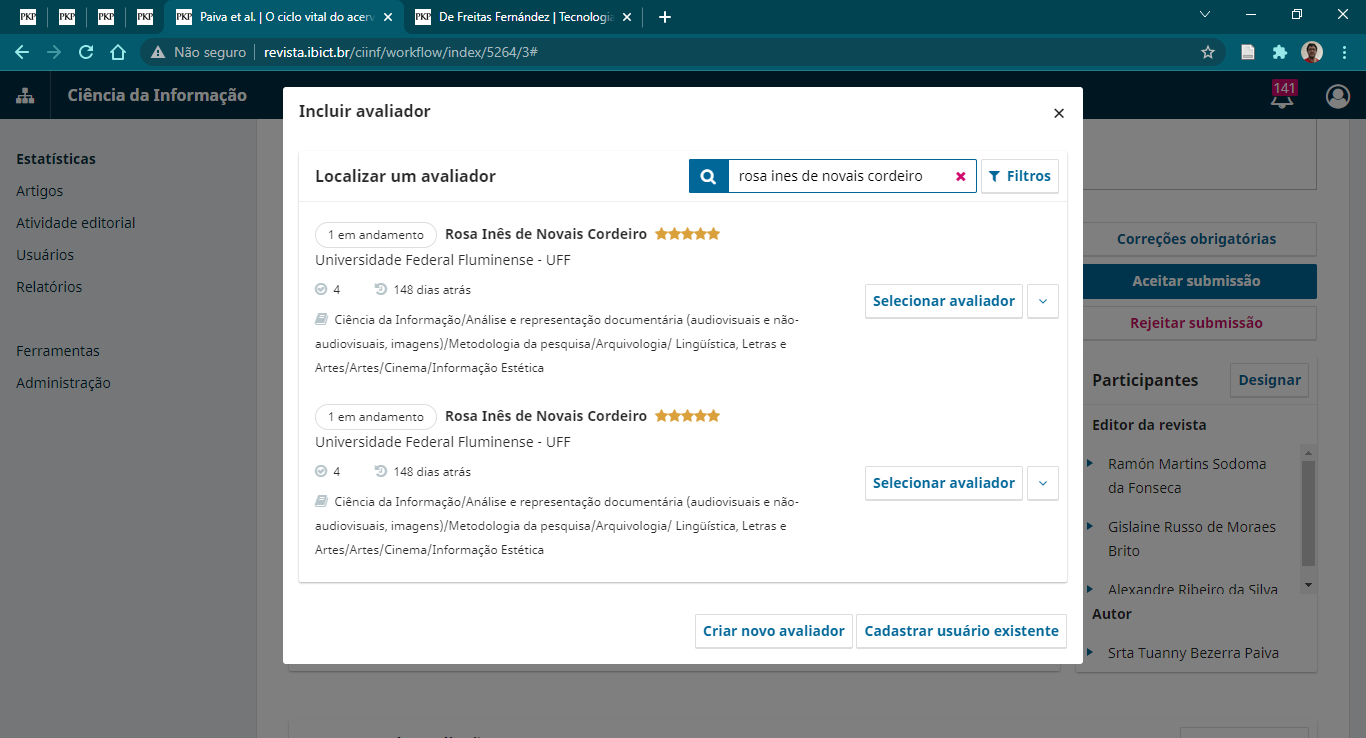 User search confirming a single record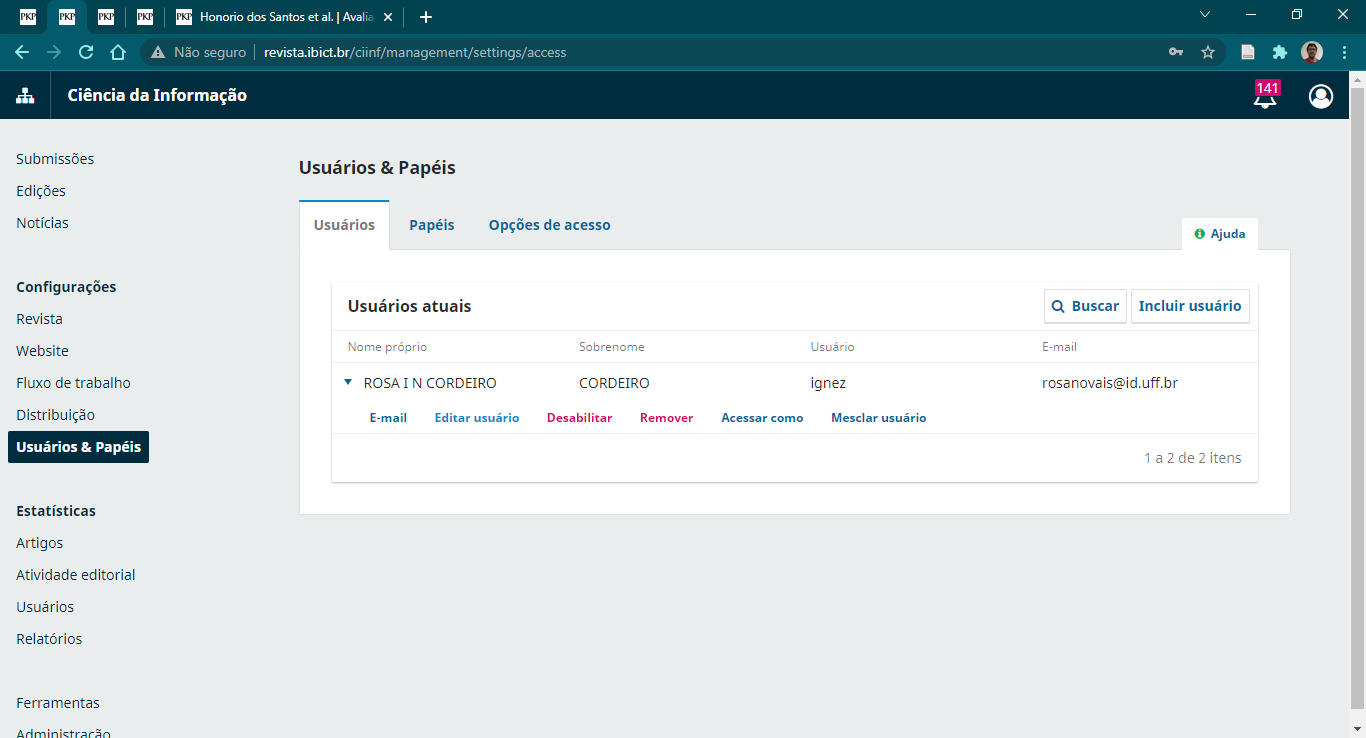 User moda window confirming it is the specific user