Hi all,
I have a fresh OJS 3.2.0-2 installation. When I want to edit a user (list of users and click on Edit user) I get en error Failed Ajax request or invalid JSON returned.
The browser console looks like: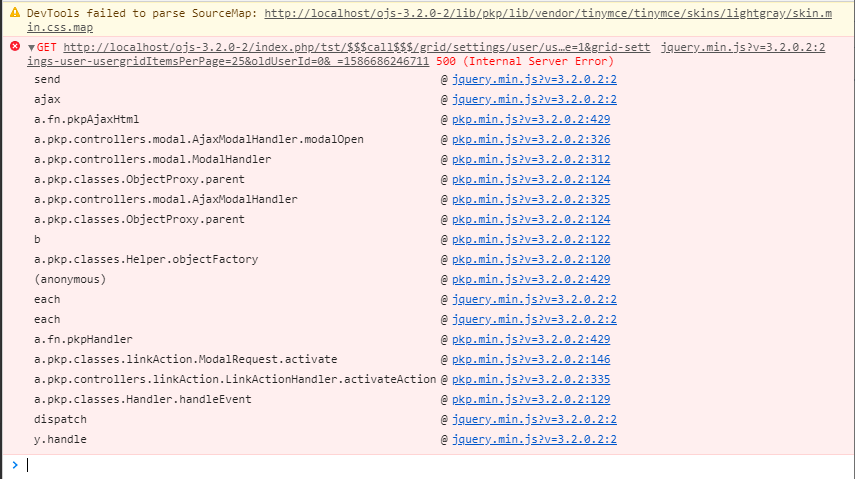 The webserver log says:
[Sun Apr 12 12:07:49.377804 2020] [core:error] [pid 8772:tid 1156] (20025)The given path contained wildcard characters: [client ::1:61478] AH00036: access to /*/api/v1/contexts failed (filesystem path 'C:/Apache24/htdocs/*'), referer: http://localhost/ojs-3.2.0-2/index.php/index/admin/contexts
Verified also with incognito mode to avoid any caching issues.
Any idea what is wrong?
Regards, Primož