Hi! After upgrading to 3.1.1.4 we noticed that some translations in the Submission form were missing (Russian locale). Those are:
##submission.submit.availableUserGroups##
##submission.submit.userGroupDescriptionManagers##
##user.register.form.privacyConsent##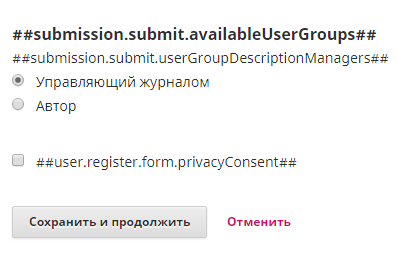 @ppv1979, who did the translation, says it should still be there. So it might be something wrong in the code and it may affect some other locales. E.g. might this be related?