I have made a fresh install of OJS 3.0.0, applied the Lucene edit and the patch described in Journal Setup Error on Submission Page. I am now seeing another error when trying to Continue from the first step of the Journal Settings Wizard: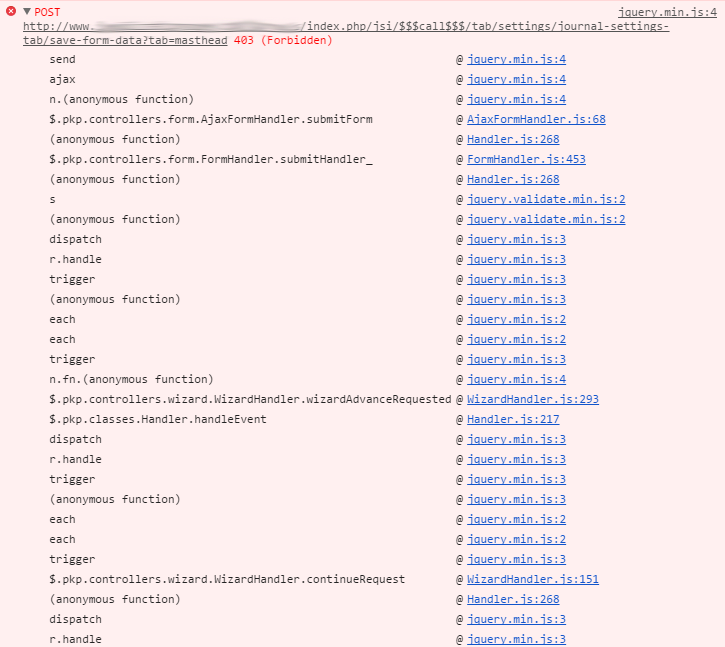 New information is not saved and Continue is greyed out. If I click on the next tab (Contact) and continue on that and then click on the Masthead tab, I can then press continue which then saves new information and opens the second stage.
So, it is easy enough to get around but something's not quite right.
Ian