Description of issue or problem I'm having:
Hi Good day Everyone,
Here's my issue: I get the error when I try to upload a file while submitting a new file in the submission.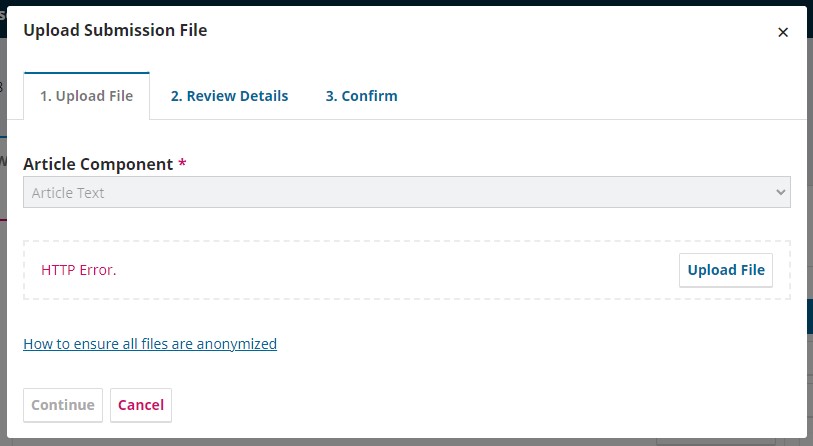 and I double-check this before proceeding to change the permissions in our file directory.
from 755


to 777

But, the error is the same (HTTP error);
I updated/enabled it in our server's apache file extension File info.
Here is in my config.inc.php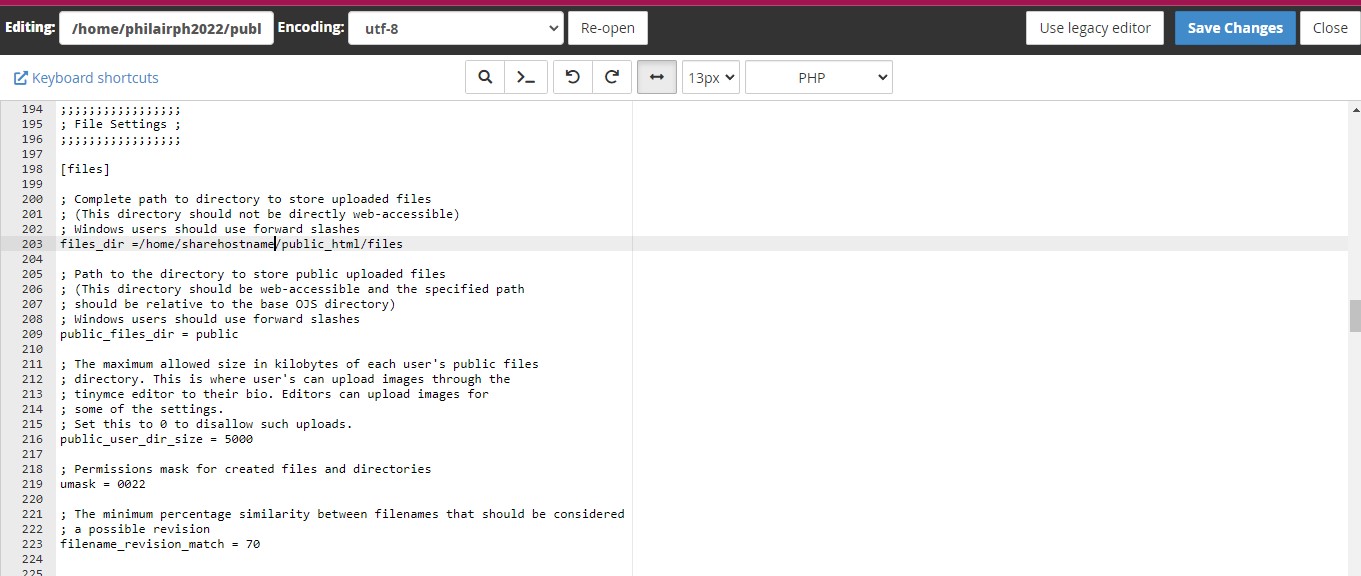 and I am confused on this in config.inc.php:
I'm attempting to resolve this problem; this is the first time I've encountered this error. Previously, our website page was only available as an extension on the main website; however, the company has opted to convert the main website to the ojs for the time being. After converting the main website to ojs, an error occurred, and I attempted to read and understand some of the issues raised.
**Application Version: ojs-3.3.0-8
Hope you help me.
-Regards
Darryl