We recently had a reviewer use the one-click link to accept a review invitation, only to get the error message "This form was not submitted properly." He was unable to move forward with the review process.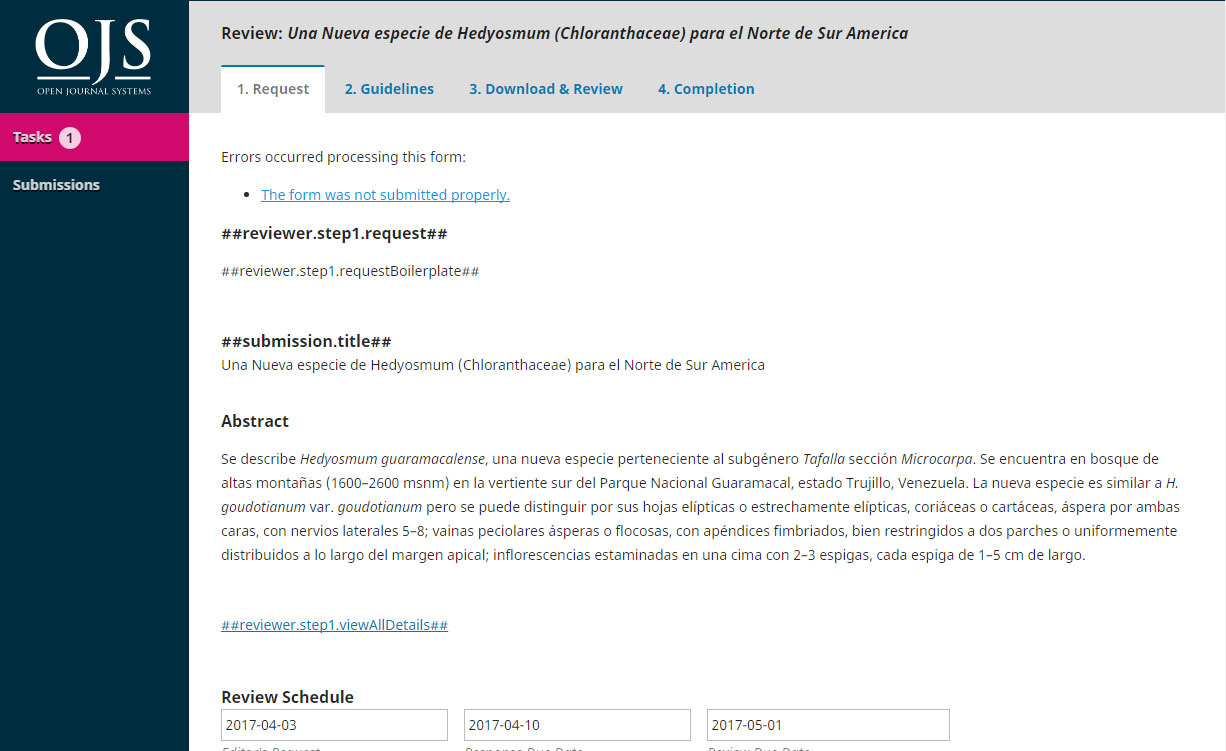 I logged in as the reviewer and had the same error message pop up at the top of the screen, but I was able to complete the steps and eventually submitted the review on his behalf. What causes this error, and what is the best way to resolve it? I see that this error has been mentioned before, but I'm not sure if there was any resolution: Add Reviews to Email button not working OJS 3
We're running 3.0.2. Thank you!