I cannot upload a cover image to a article in OJS 3.3.0.8
On a submission > Publication tab > Issue tab
I try to upload a file but get the following error:


No errors in the log.
I tried to upload a cover image to an issue and that worked well
I have also tried to change the public_user_dir_size in config.in.php and tried to install the "Control Public Files" plugin.
The same problems arise in the text editors (tinyMCE) when try to upload images: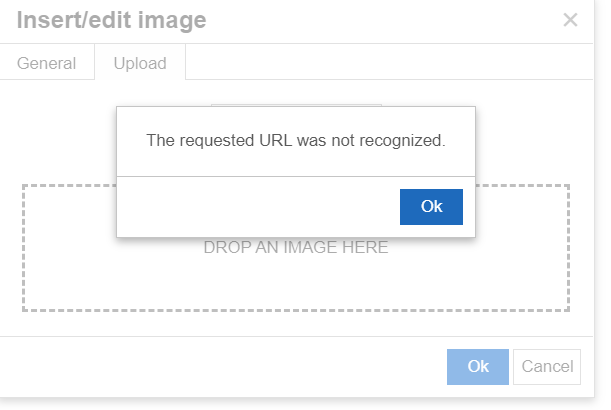 The public and uploads folders both have apache ownership.
In a journal with the same base_url as the main site this seems to work, but not on a journal with its own domain.
Is it related to this? OJS 3.2.0 The requested URL was not recognized. Image upload problem
However, that issue seems to be solved in 3.2 already!?
Thank you for help!