Hello all,
I have been trying to upgrade our OJS 3.1.2-4 on Redhat7 Php 7.2.24 to OJS 3.2.1-4 . A few times the upgrade script ran into errors, but I was able to find solutions in this forum, fixed the error as suggested, and re-run the upgrade again - no problem. But this time I got a new error, and I can not find solution any where so I hope you can point me or give suggestion of what to do to overcome this error so that I an continue the upgrade.
Error:
"ERROR: Upgrade failed: DB: Data too long for column 'url_path' at row 2"
In context: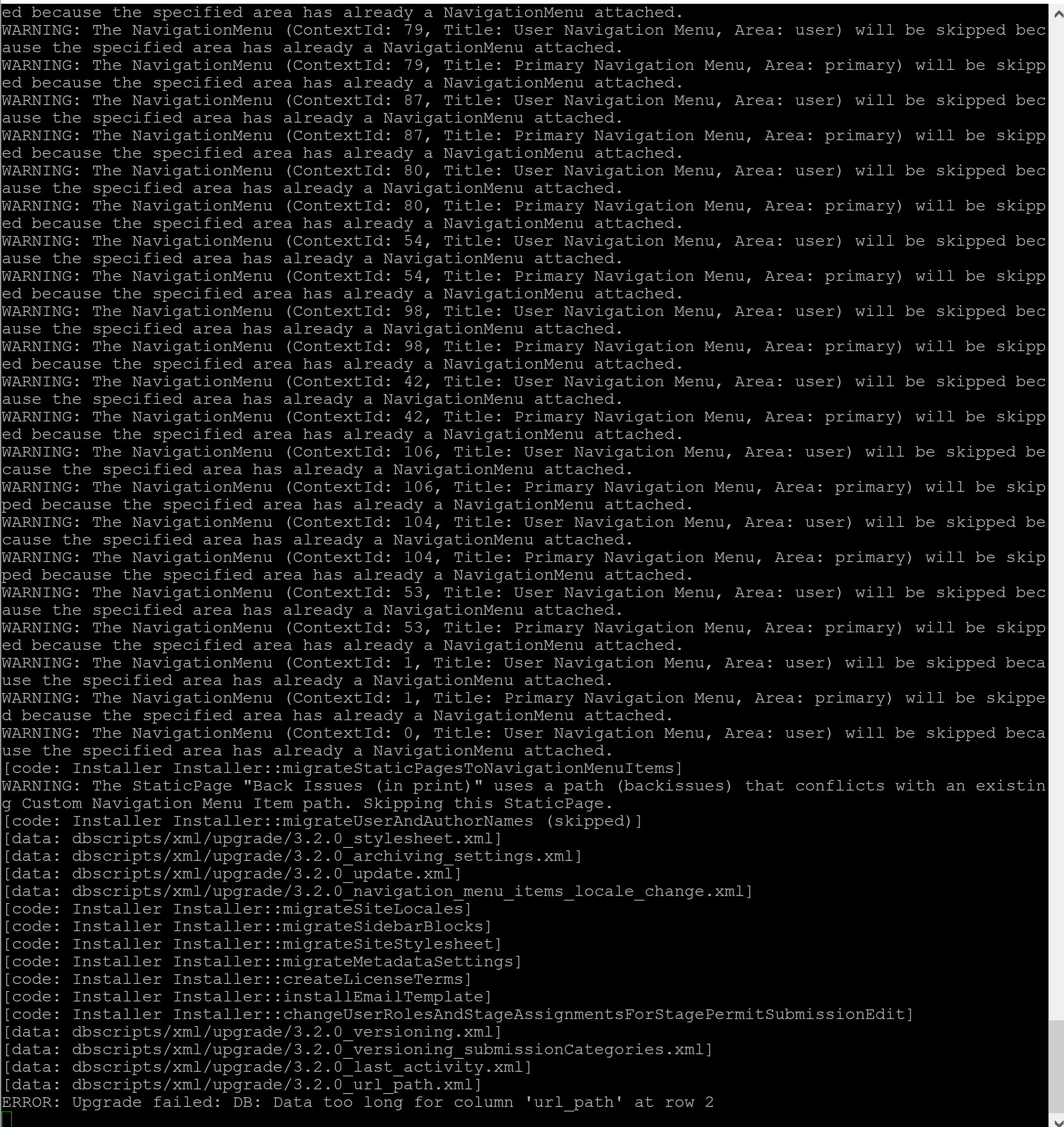 The closest post that I can find to help me understanding this error is below url, but I cannot still come up with a solution.
I hope you can help.
Best regards,
Dung.