Dear PKP team,
After delivering some training in OJS 3, some of our editors have requested the possibility of adding a cc and bcc field when sending emails from OJS. For example when they send comments to authors (See screenshot)
We have noticed that the request is also common in other OJS 3 users and it has recorded as an issue on Add recipient control on email forms · Issue #743 · pkp/pkp-lib · GitHub.
Is it any chance to have this functionality delivered in the following version of OJS 3?
Our editors would appreciate that

Arley Soto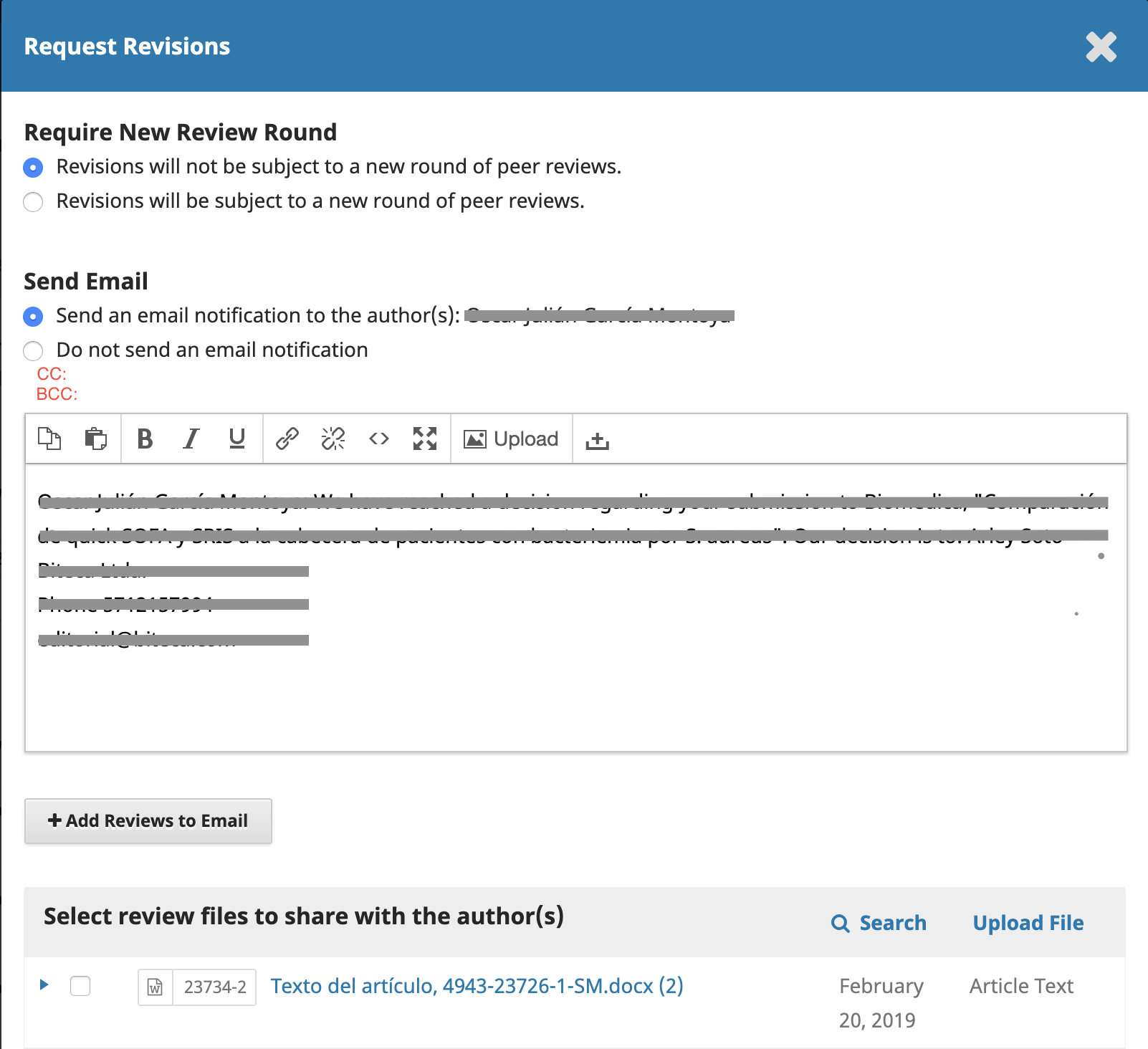 BITECA