Hi to all! I am using OJS 3.2.1.2 and I am experimenting problems about uploading images in different journals. So, I will explain the details:
When I am trying to upload a image in the "Author Guidelines", I am receiving the following message: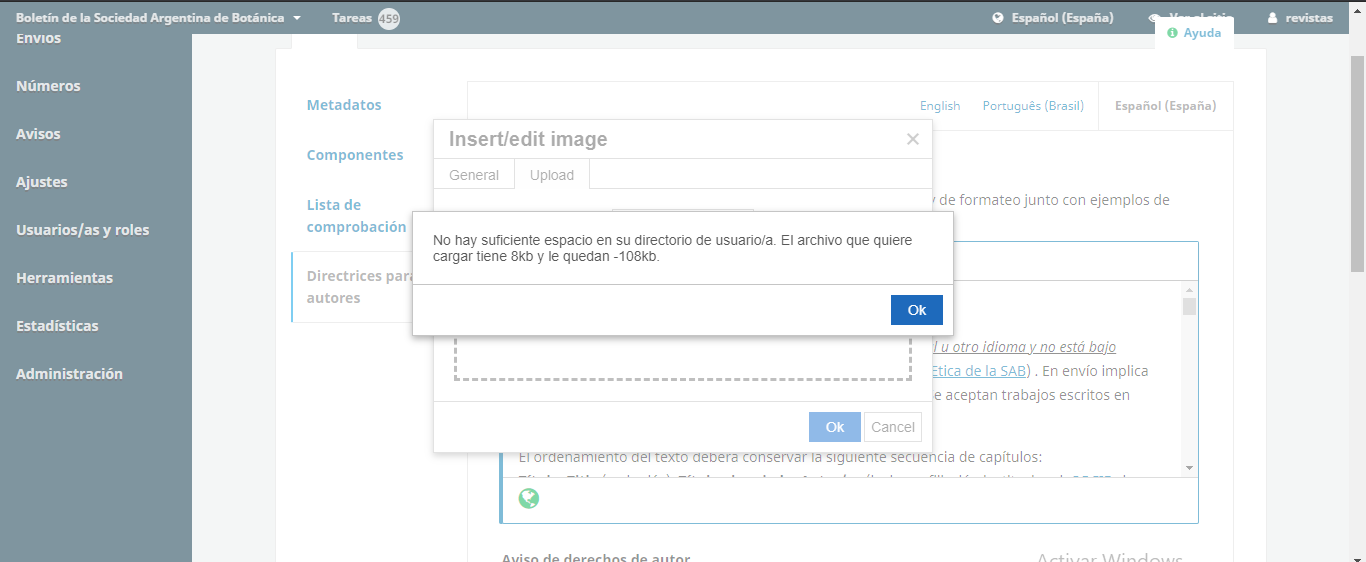 I found in another posts that I have to change the "public_user_dir_size" variable in config.inc.php. I did not found that variable there but I found it in config.TEMPLATE.inc.php. I changed that value several times but nothing happen. Should I need to restart to apply the changes? Am I changing the wrong value?
Thank you!