Hi and congratulations for your great job.
I'm using OJS 3.0 and I would like to import almost 450 articles using xml import process.
I built an xml file and validated it with http://www.validome.org/ (see screenshot below).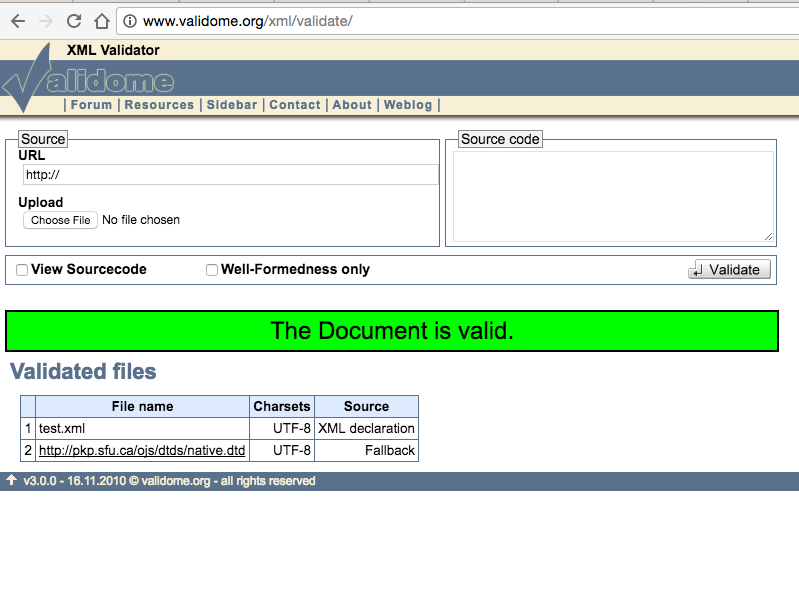 But when I try to import it in OJS, it gives me an error:
##plugins.importexport.common.validationErrors##
Element 'issue': No matching global declaration available for the validation root.
Here is the xml file content:
`<?xml version="1.0" encoding="UTF-8"?>
Número 1: junho de 1989 1 001 1989 Artigos ART 1 Noûs vs lógos - - Danilo Marcondes de Souza Filho email@email 7-14 1989-06-01 PDF `
Any idea?
Thanks for your help!!