Hello,
This is my first post, so first thanks to all who contributed to OJS!
Recently we decided to use OJS to put our journal online. Everything works perfectly fine so far, except one small detail. The articles published in our journal are mostly in Polish, but quite a few of them are in English. The website, however, is bilingual with metadata provided in both languages. It would be great, if one can tell by the table of contents whether a specific article is in Polish or English, as it is in other bilingual implementation of OJS.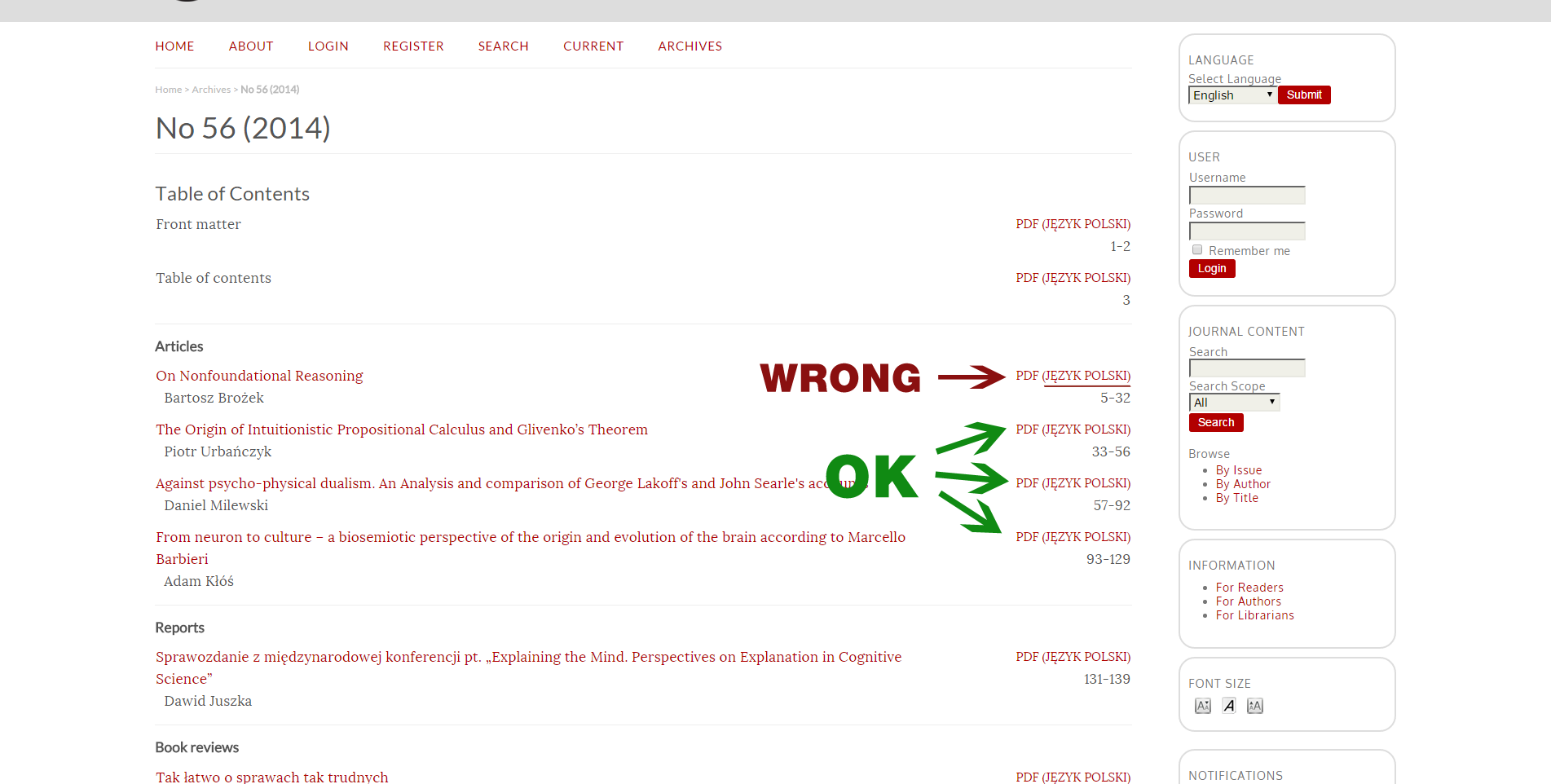 Nevertheless, it seems that the settings in "indexing" part of submission metadata do not take any effect.



Can anyone tell me what do I do wrong here? Probably, something very basic is missing.