Hi. im having a problem with the review due date and review response date inputs, in the 'add reviewer' option, in the review phase of the workflow.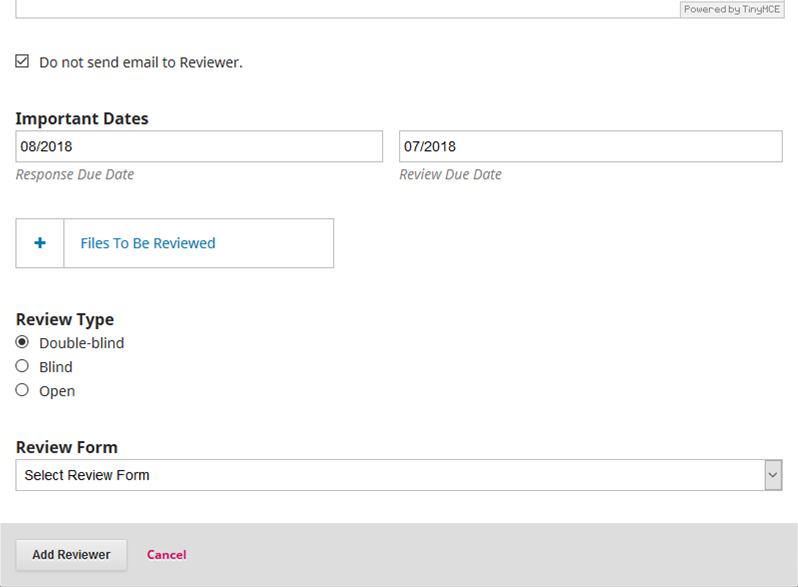 as you can see, the date inside these inputs has the format mm/yyyy. If i change the date to another day in the same month, the input doesn't change visually. Nonetheless, i'm sure that the date is changing correctly internally, it just has the wrong visual format.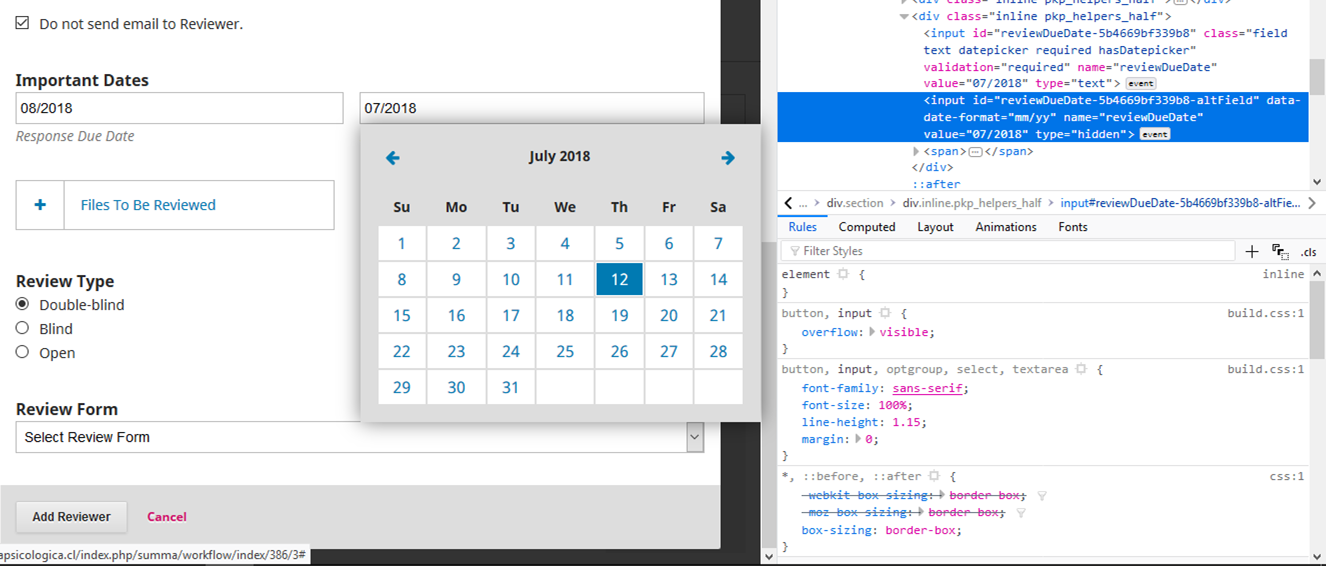 i'm sure that the date is storing ok because the workflow continues correctly. there is a hidden input that always has the correct value, and if i remove the hidden property, you can see it works well: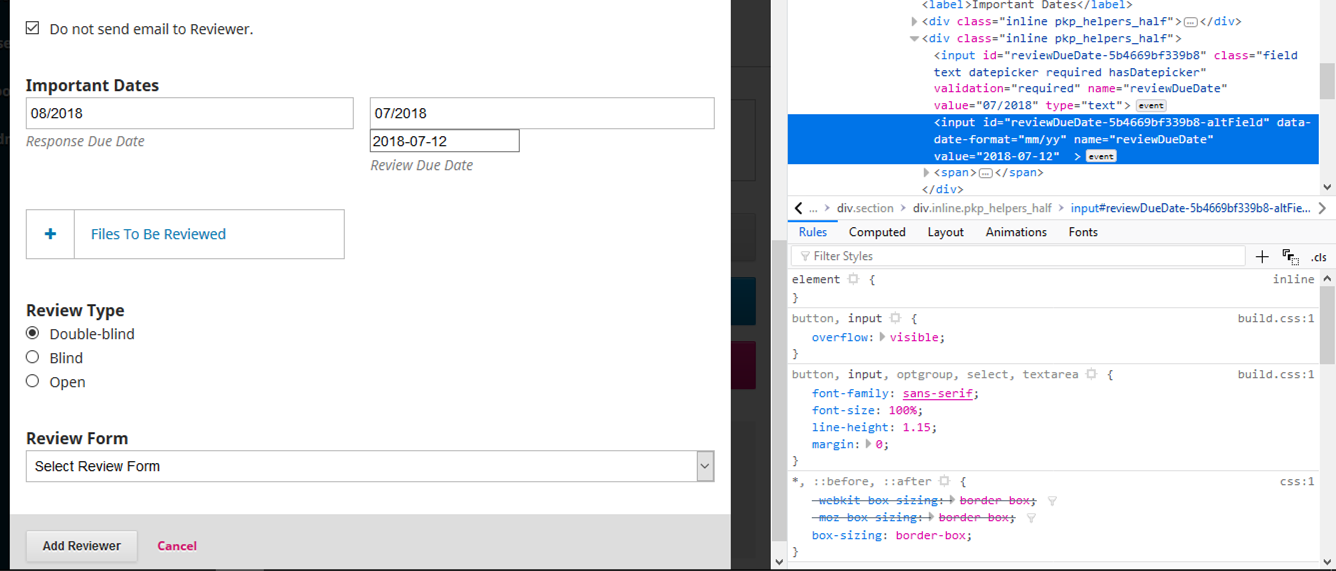 my question is: how do i change this behavior? how do i modify the format of these inputs? can you tell me where should i start looking to find the file that has this input?
thank you in advance.