Dear organization and members,
After upgrading my OJS to the 3.3.0.7 version (i had the 3.3.0.1 before), the video that I had uploaded is not working. As you can see in the image below: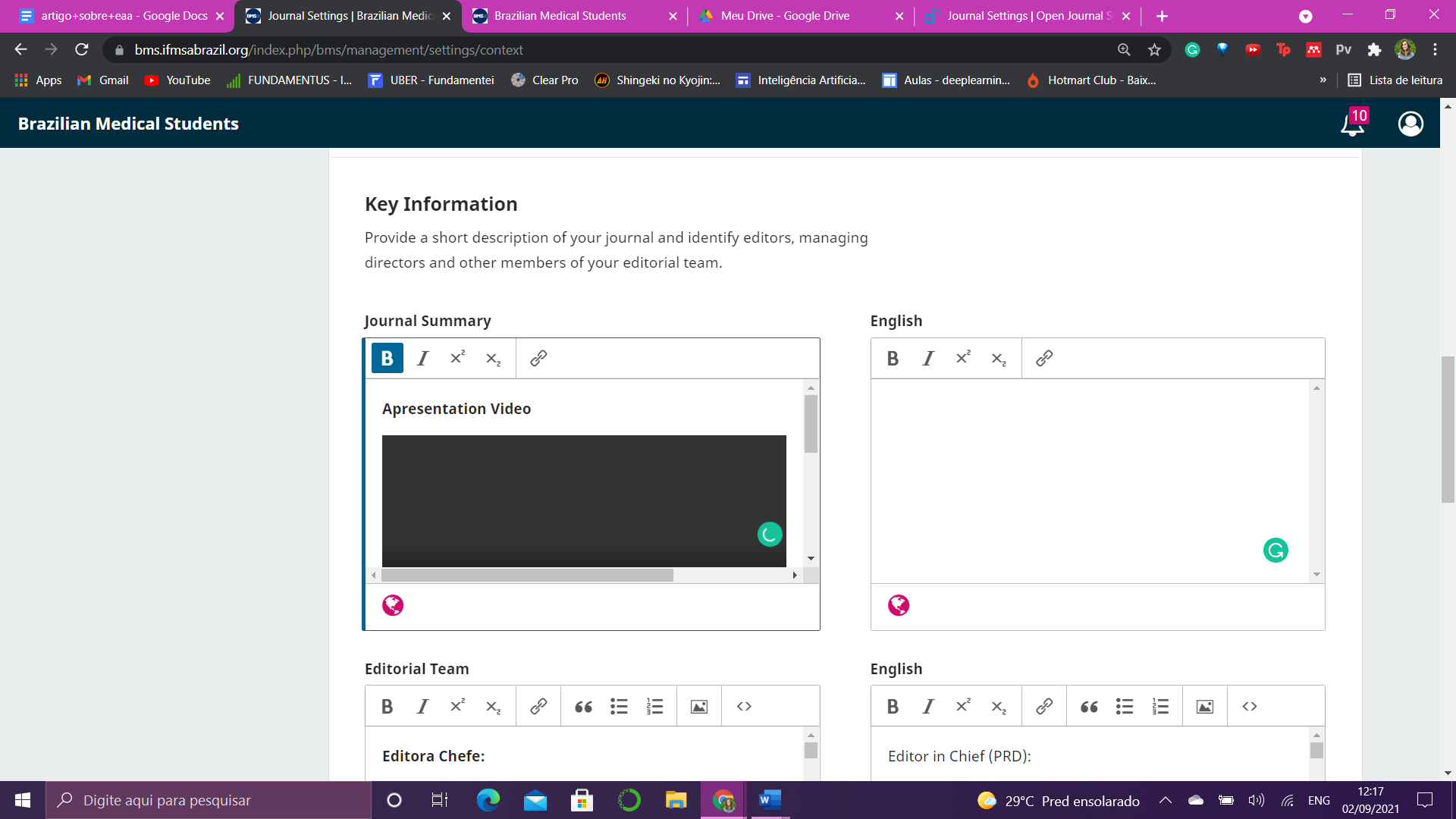 Also, I notice that there is no more option to download another file in this Journal Summary section. I have the original video in my computer file, but the platform does not let me exclude the video.
Could somebody help me, please?
Cheers!