Hi
first of all, thank you for continuous development of OJS : )
I am trying to export papers one by one from "Native Import/Export Plugin" but it seems that some papers which has "another unpublished versions" are not able to export xml file of that paper. Other papers from the same issue which doesn't have another versions we can export them easily and doesn't have problem.
It would be great to let us know how we can remove other unpublished versions of the same papers from OJS.
Name of our journal: Journal of Contemporary Urban Affairs
URL: Journal of Contemporary Urban Affairs
Current version: OJS 3.2.1.1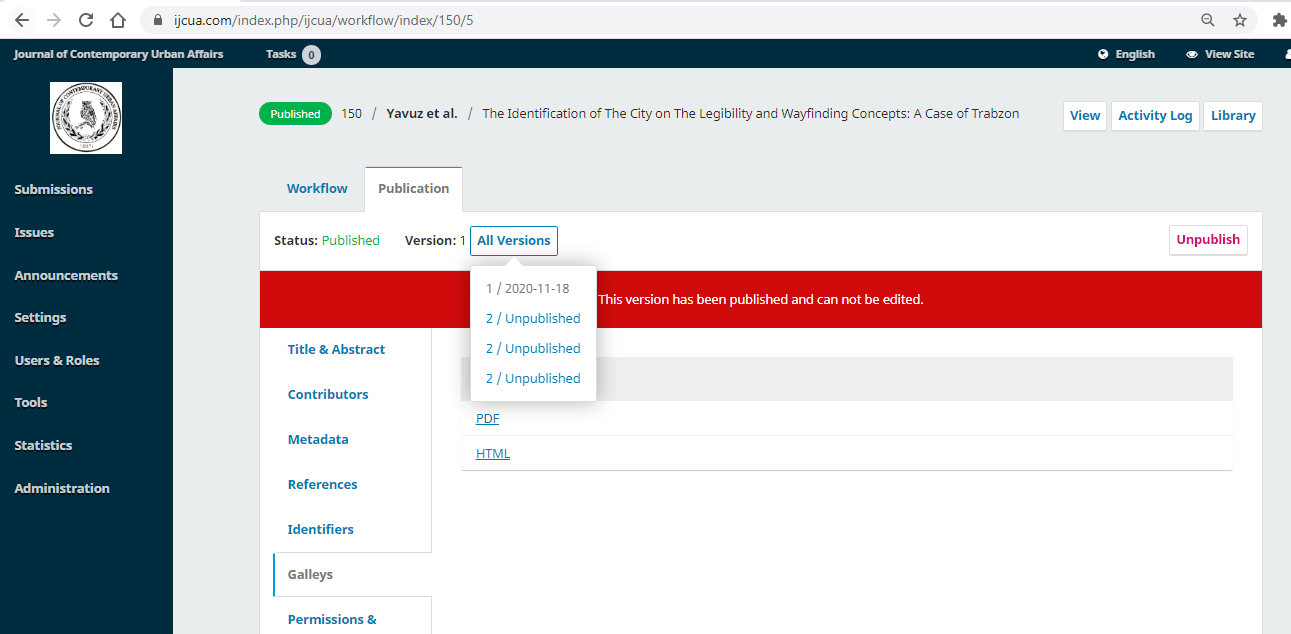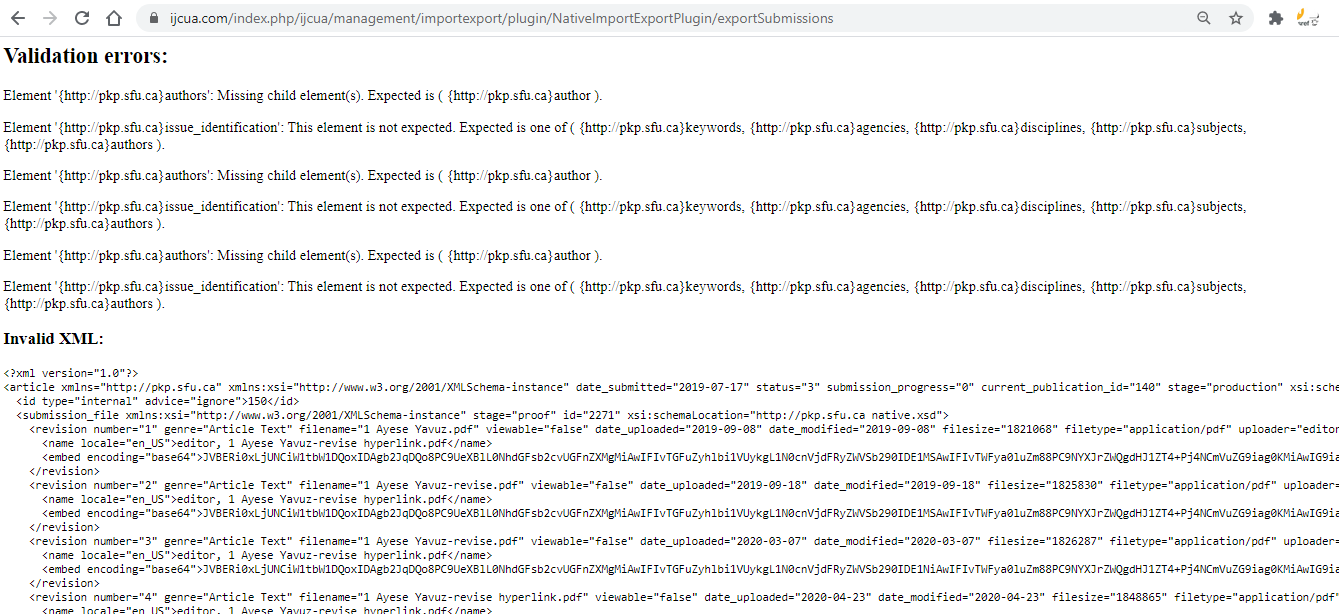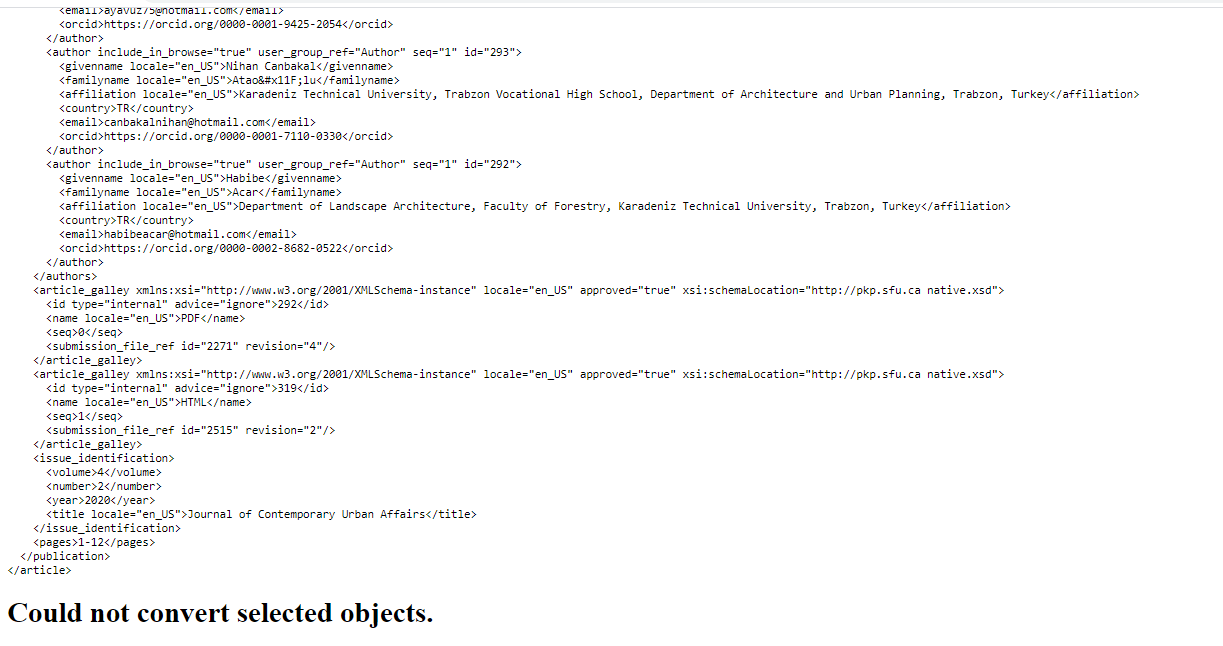 Sincerely
Dr Hourakhsh Ahmad Nia
Editor in chief
Journal of Contemporary Urban Affairs