Hello,
We have just installed OJS 3.3.0.3 to http://www.langedutech.com/letjournal/index.php/let and launched our new journal. However, neither users nor the editors/journal administrator can see the uploaded documents. Submissions are not visible although we can see them in the folders of the hosting service.
Additionally, when the editors try to upload a document we see HTTP error.
How can we solve the problem?
Authors uploading their documents (but they are not visible)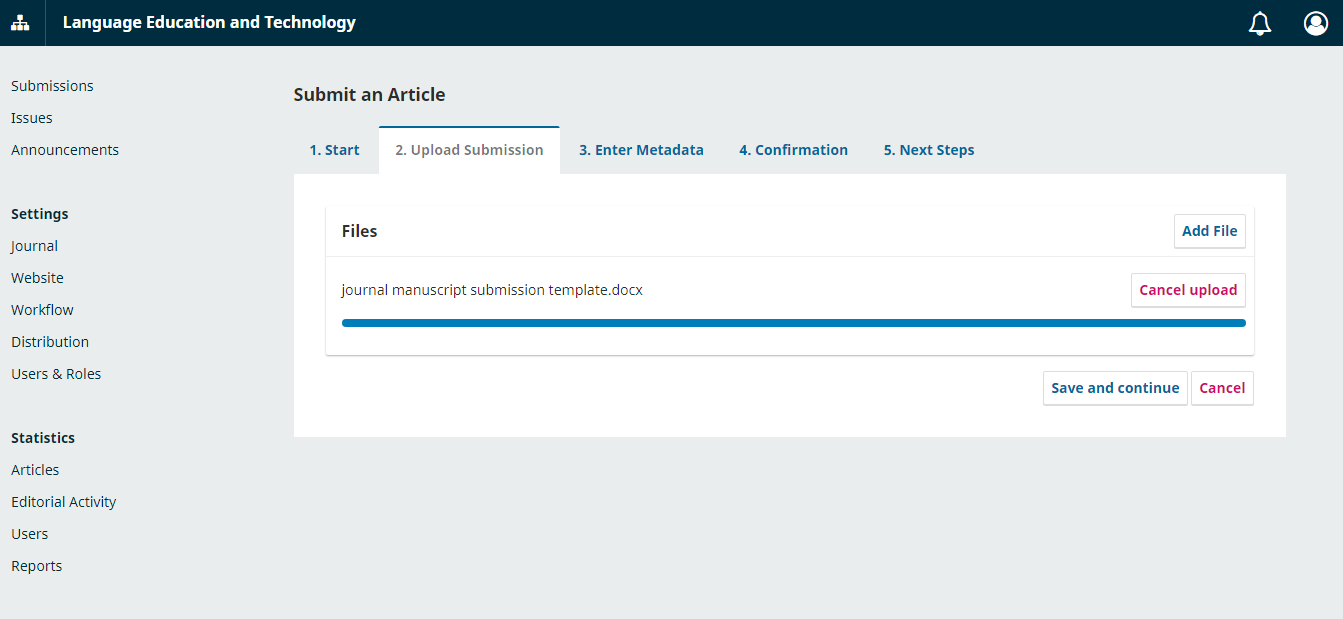 After document submission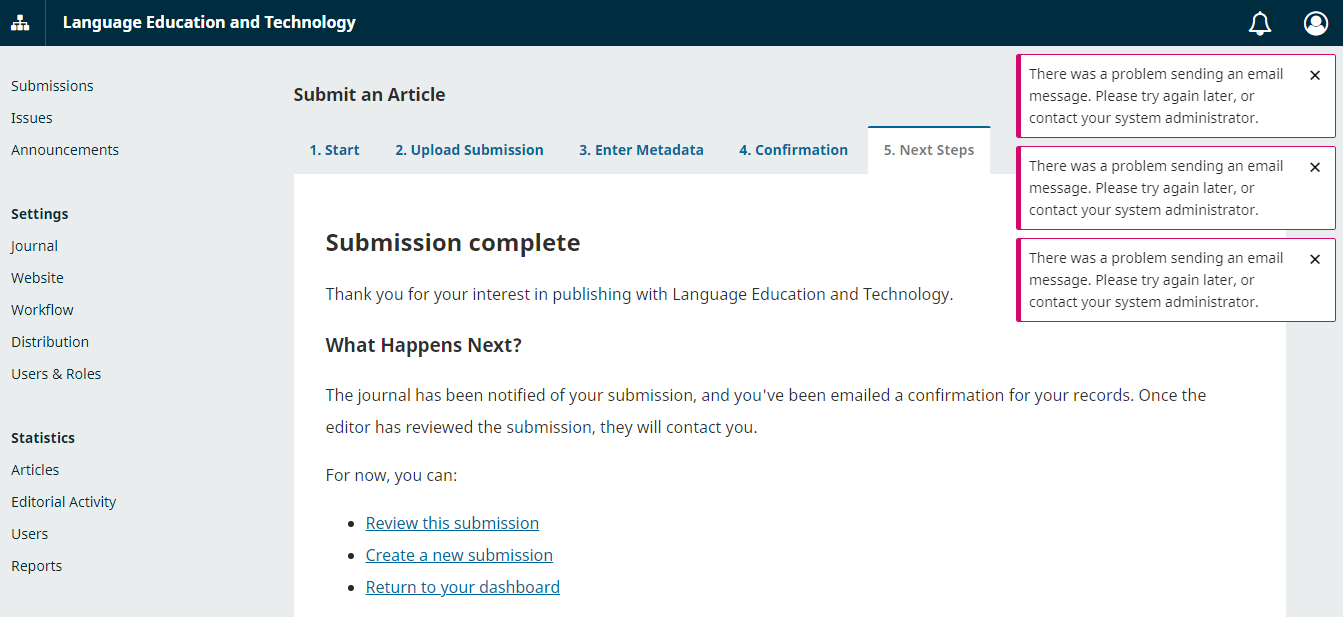 No files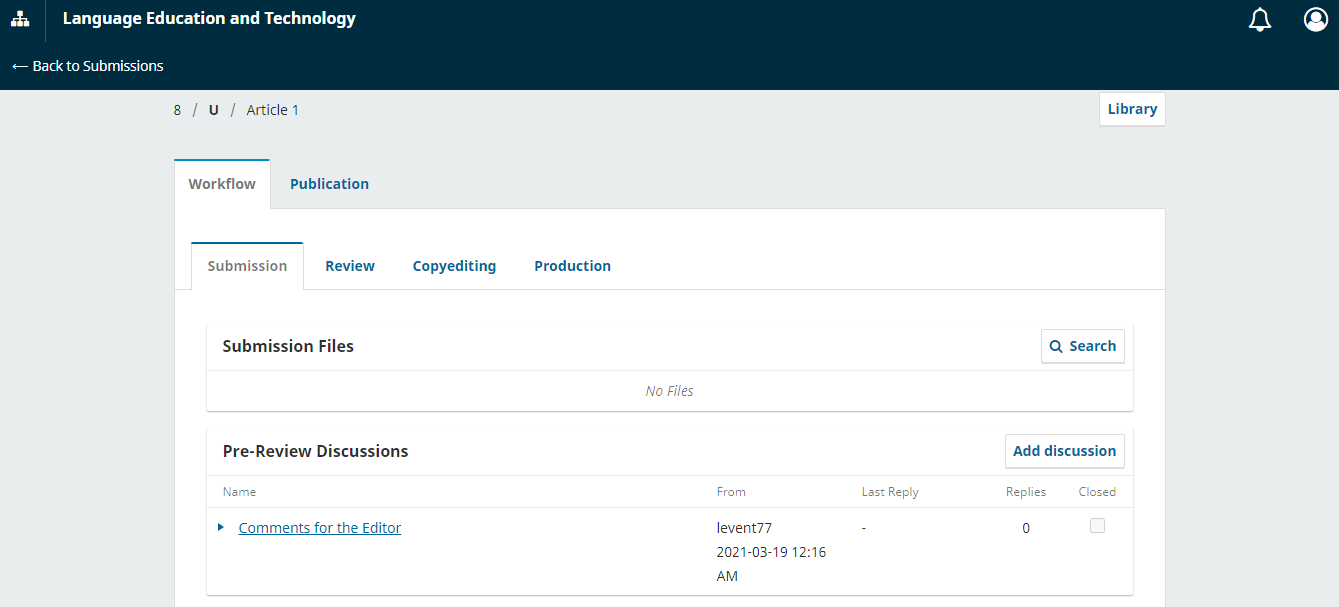 Editor or Administrator trying to upload the document (but error message)