I'm currently trying to upgrade our OJS System from 3.1.1.1 to 3.1.2.1 using the information provided by the UPGRADE document provided from PKP: http://ojs3.equinoxpub.com/docs/UPGRADE
I uploaded all of the folders from the OJS 3.1.2.1 full package and left alone the file_dir directory and the /public directory, to maintain all of our journals, and switched around the config.inc.php file for 3.1.2.1 so that it was matching to our old config.inc.php file in accordance with what our journal system needs in terms of database, url, etc.
I used the server side puTtY command line codes to upgrade i.e. <$ php tools/upgrade.php upgrade> and I've received the following errors which mostly seem to correspond to the LazyLoadPlugin being incompatible with about 6-8 other plugins.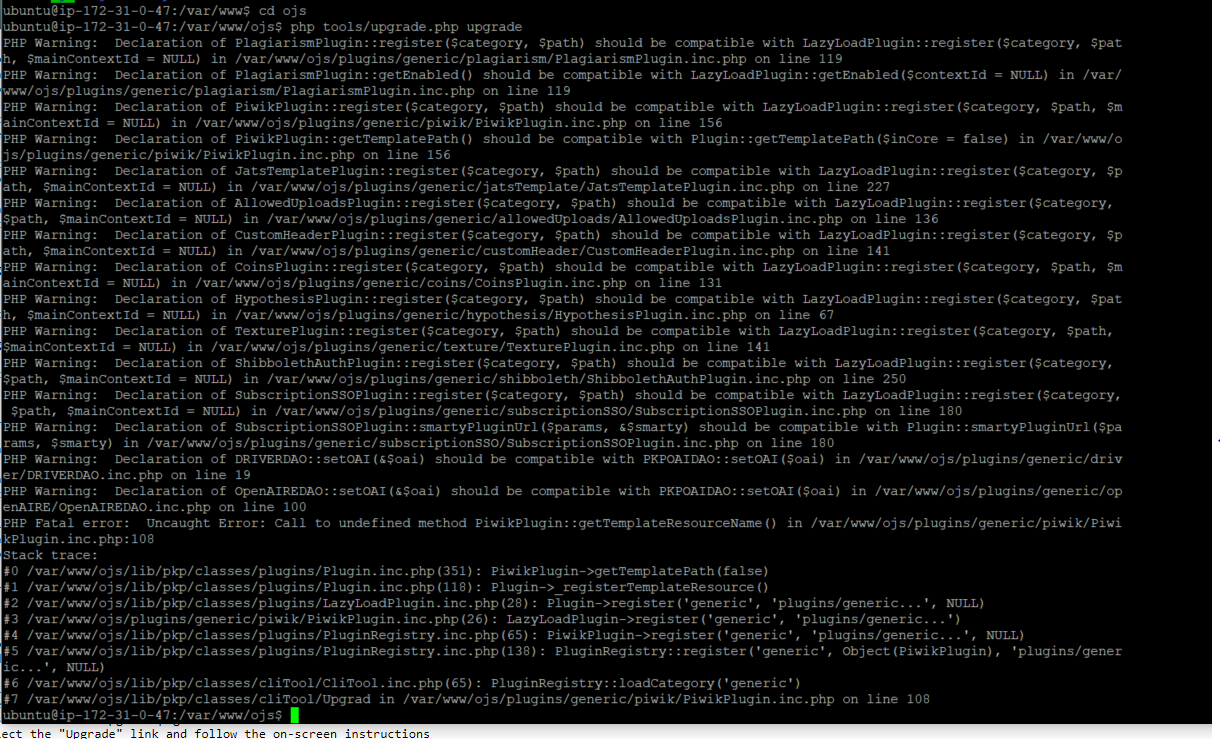 In my head it seems as though there is a difficulty with the LazyLoadPlugin reading the ID's and context of the other plugins. This is my hypothesis, I'm not sure how hands on i'm going to need to get with the actual PHP of the plugins but the less sounds better.
All of this is resulting in a HTTP 500 error when trying to view the website as well as the upgrade not completing.
Any help would be appreciated.
Cheers,
Dan