Hello everyone!
I set up a validation environment for upgrading from OJS version 2.4.8.
First, I made an update to version 3.2.1 and then I made the update process to the latest version (3.3.0-5).
The update was successful, but the dashboard page is displayed unconfigured and unformatted.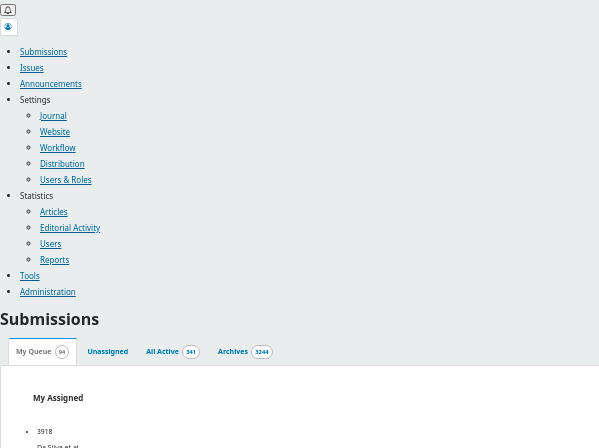 Apache logs do not display any error messages.
Does anyone have any ideas to solve?
Best Regards,
Renato L. Sousa