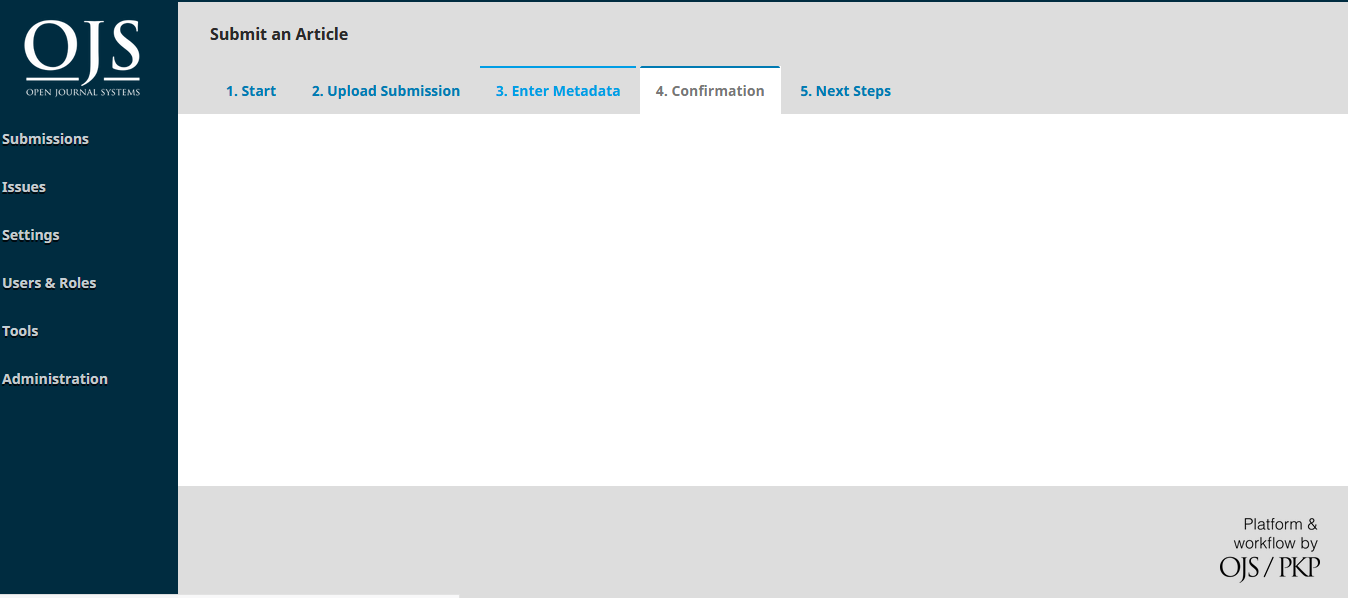 Hello,
we are new users of OJS and have OJS 3.1.1.4 installed. During trial period, we have successfully finished a submission dummy, but now that we are trying to get authors to submit, they are unable to finish their submission. After entering metadata, they are stuck on the Confirmation step with a blank page.
I tried to submit to the same journal but was met with the same blank page on that step. Then, I tried to submit on another journal within the same system and it's fine and I could finish the submission.
I have tried changing the Submission Metadata settings, unchecking 'required' from the Keywords field (I get this from another question in the forum).