We've noticed a problem similar to the one described here [OJS 3] Disallow excessive spaces in names? Building author indexes
Trailing spaces in the author's first name (Field "Given Name") are not trimmed and will lead to "ghost" abbreviation points in several citation formats.
Here's an example. After the name "Agima" there's an trailing space.

In the Harvard Citation Style format this will lead to "Ljaljevic, A. ." with a ghost abbreviation point in the citation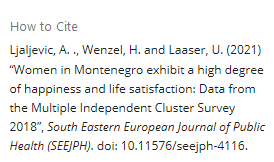 These ghost points can also be seen in other ciation formats.
As these trailing spaces are also exposed in the metadata, I think, it would be great if any leading or trailing spaces could be striped and two or more spaces used in the name (or in any field) could be reduced to single space. I think, there's no example in the real word, where you have a trailing or ending spaces in names or more than one space in the title of an article for example