Hi @Farhan_Abbas,
Check your web browser's error console for details.
Regards,
Alec Smecher
Public Knowledge Project Team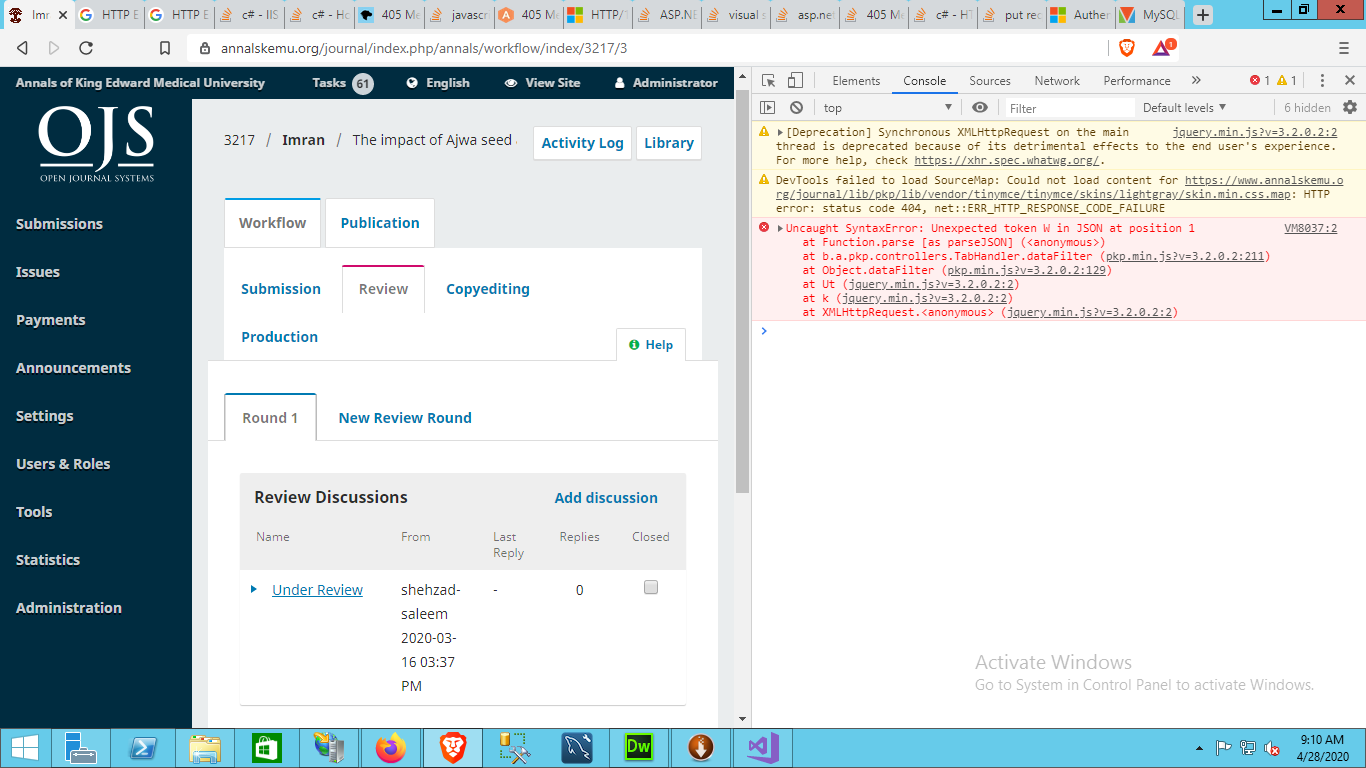 @asmecher
Regards,
Farhan
Hi @Farhan_Abbas,
Are PHP warnings/errors directed to the browser (rather than the log file) e.g. using the display_errors setting? If so, these messages will conflict with JSON requests. Set up your PHP so that warnings and errors go to the log file rather than the browser.
Regards,
Alec Smecher
Public Knowledge Project Team
Hi, I wanted to know if he had solved the problem. I also have the same but I haven't been able to find a solution yet.
Thank you