I tried with simple texture-desktop generated, published JATS and finally with JATSParser plugin example and I always get errors like this: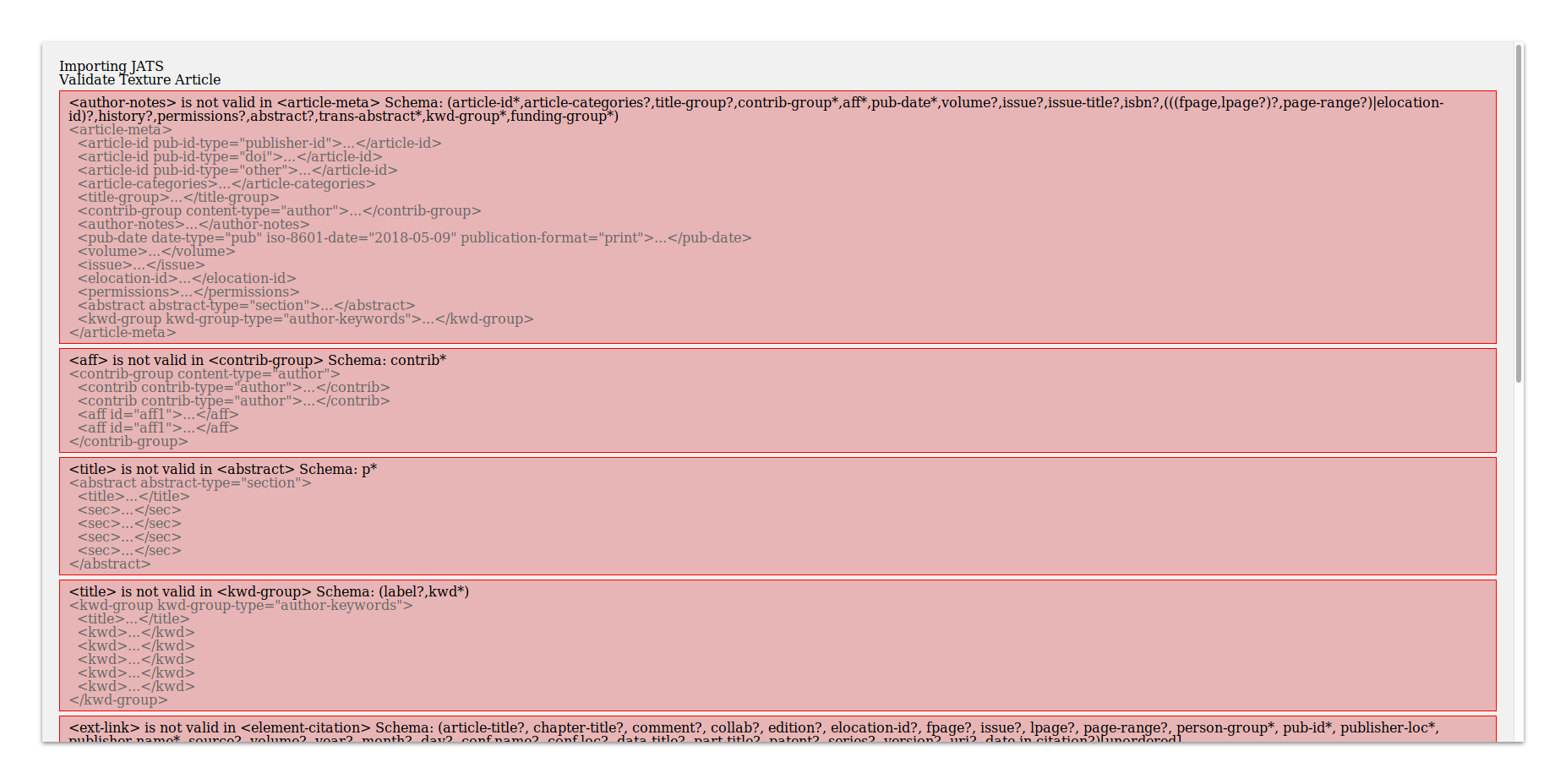 I also tested with some from myTypeset repo examples and the result is the same.
Finally I created a very simple one and worked.
Is there any way to bypass those tag-missing errors or we need to fix those JATS manually?
Cheers,
m.