Description of issue or problem I'm having:
A journal has custom domain, it fails to create new submission being stuck in the upload file step. Please see attachment.
Steps I took leading up to the issue:
log in this custom journal, then go to Dashboard click on Submission, click on New Submission top right, then follow onscreen instruction to check all required boxes, then click on Save and Continue that will take you to Upload Submission
Click Add File top right and browse for a file on your computer. The upload will get stuck as seen in attached screenshot.
What I tried to resolve the issue:
Searching the web, tried uploading different files and types, no message found in error logs.
Application Version - e.g., OJS 3.1.2:
OJS 3.3.0-8
Additional information, such as screenshots and error log messages if applicable:
1 attachment.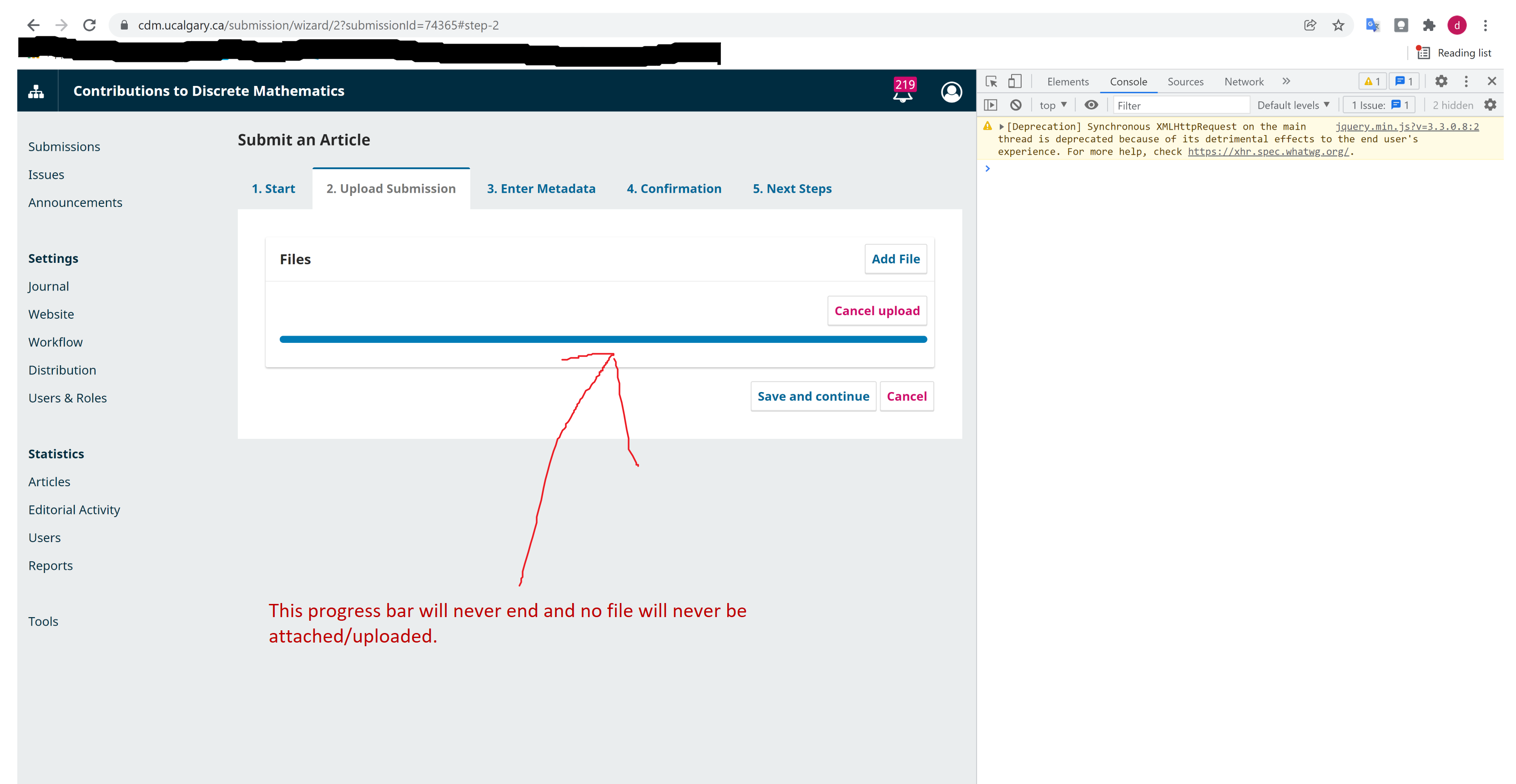 Please help us out and thank you so much in advance.
Best,
Dung.