Hello,
I have I upgraded from 2.4.8.5 to 3.1.2.4.
I have 3 languages installed in the system and 6 journals to manage, I noticed that when I try to modify the metadata of an article, I cannot find the French language (default language of the system) among the list choice of the submission language element in the metadata form but I only find (english and arabic).
the screenshots show the language settings in my system.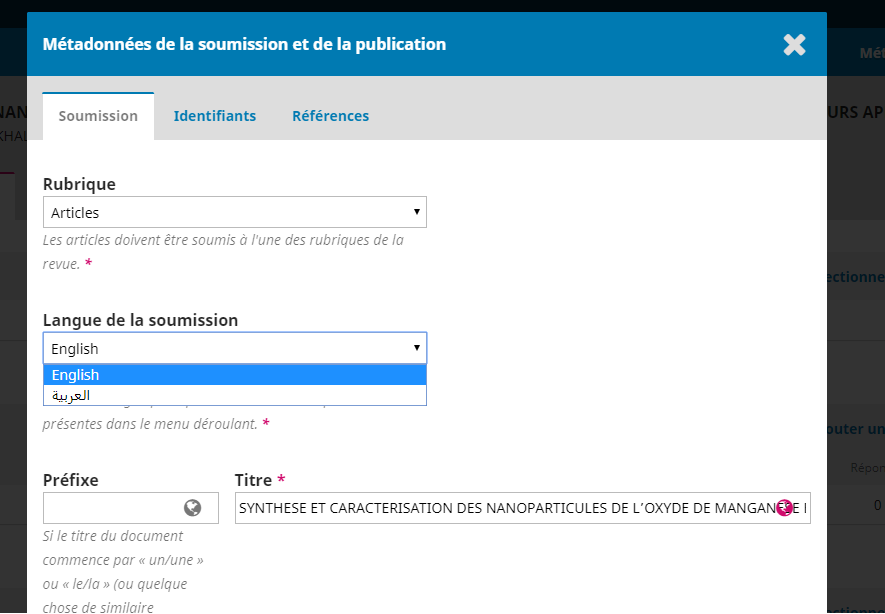 If anyone has an idea how to fix that, I appreciate.