Description of issue or problem I'm having:
After upgrade to version OJS 3.3.0.8 (from 3.1.1.4) many references from the publication/citations page are missing. They exist in the database in the citations table but are not shown in the application page. This happens for some publications while others are displayed as expected. I am unsure of the relation between the citations or publications that have this issue.
Steps I took leading up to the issue:
Upgrade from version 3.1.1.4 to 3.3.0.8 which went successfully.
What I tried to resolve the issue:
I am unsure why this is happening. There are no errors in the php error log at /logs/.php.error.log. Some of the missing citations are written in English Alphabet letters only, I am guessing it is not encoding issue. I see that the column names in the citation table are changed between version from submission_id to publication_id, it might have caused the issue during upgrade?
Application Version - e.g., OJS 3.1.2:
OJS 3.1.1.4 upgrade 3.3.0.8
Additional information, such as screenshots and error log messages if applicable: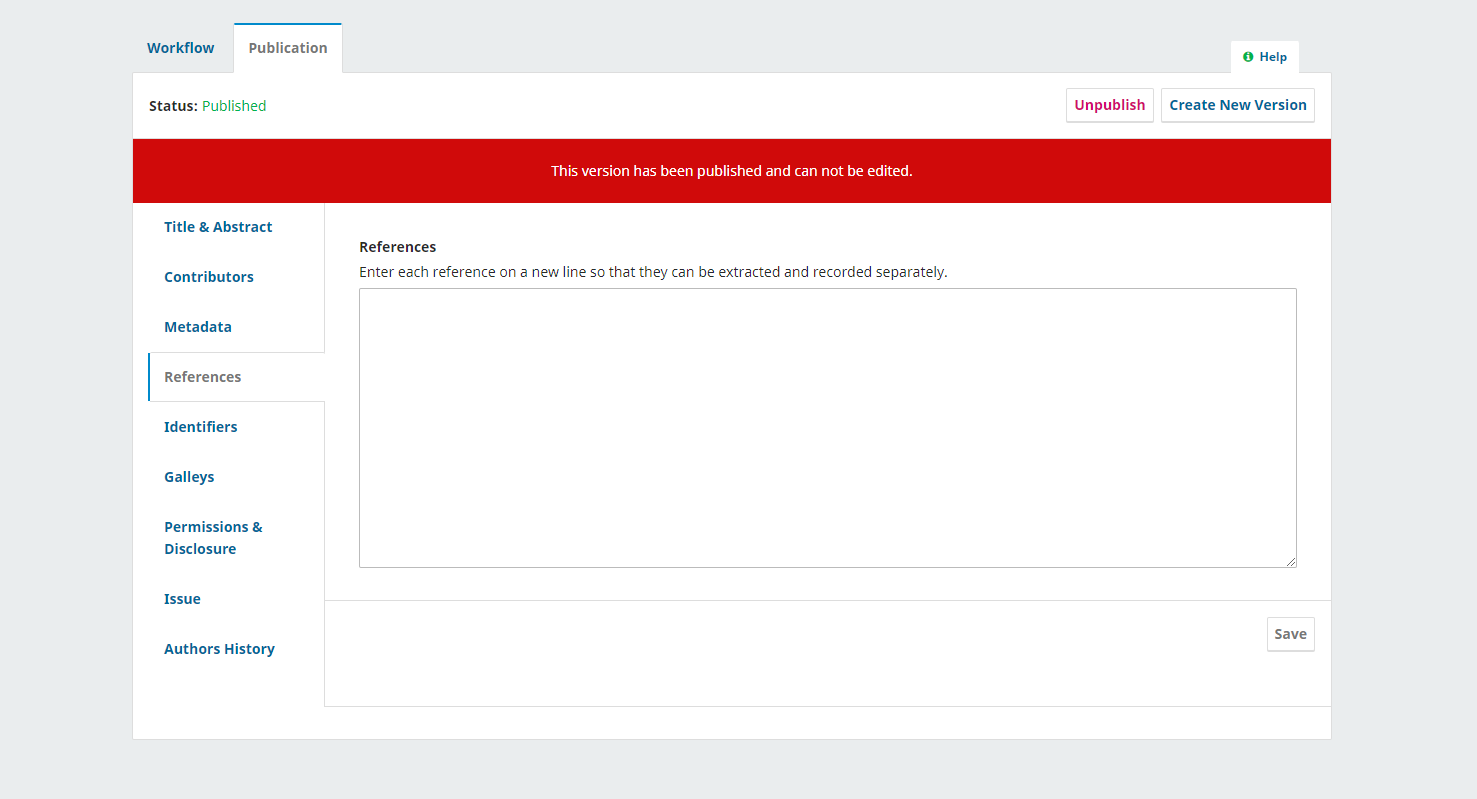 3.1.1.4 citations table:



3.3.0.8 citations table: