I have just upgraded to the latest version of OJS (3.2.1-2). In the administration backend I cannot see some of the site settings. If I see what's going on in the browser console I see that there's a series of JQuery errors generated by build.js (TypeError: this.fields is undefined and TypeError: this.pages is undefined). I have already cleared the data cache and the template cache, and opened the page from a private-mode browser session.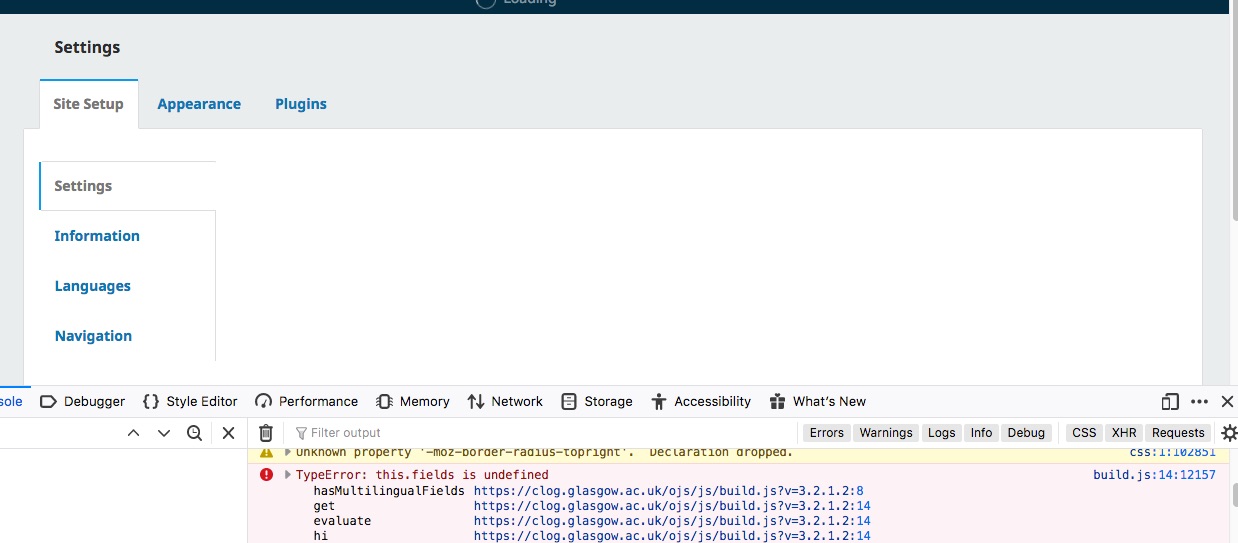 The site setup - settings and information, and appearance theme - setup, are blank with a spinning wheel 'Loading' on top of them.
What can the issue be?