We are trying to publish a new issue today and we have 2 out of our 4 sections not showing up when we publish. We can see that we have 30 submissions, but when we preview the issue 7 of them are missing and are not being properly uploaded when we publish the issue. Does anyone know what is happening?
We tried unpublishing the issue numerous times and that did not help. Every time the 2 sections and the 7 articles are not published (it's around 90 pages that are missing).
I am unsure what OJS version we are using, we are with the University of Toronto Library.
Here you can see we have 30 pieces in the issue

In the system we can see there are 30 pieces that includes invited commentaries and research articles
but when we publish, the invited commentaries and research articles disappear (basically skipping like 90 pages of content).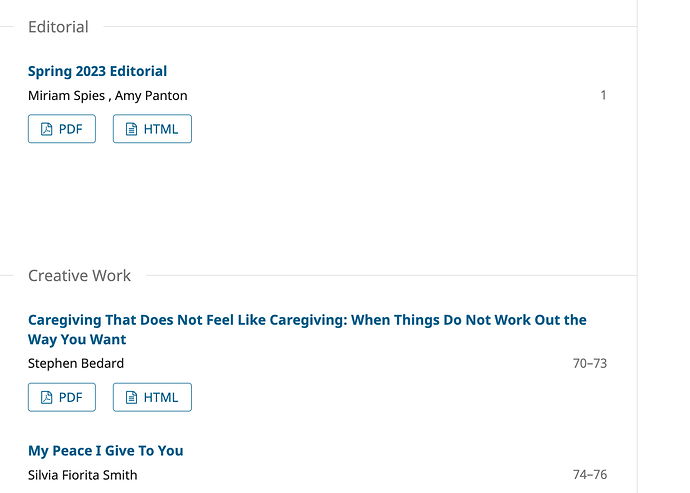 This has never happened to us before! We would appreciate any help