Using latest OJS 3.1.1.1
When an author publishes a second paper in the journal, the OJS pull the first article in the Abstract and title.
In the table of contents, article listing is fine. But when I click on the second article it displays the information (Abstract and Title) from the author's first article. All other information i.e PDF file to download and detail information is correct.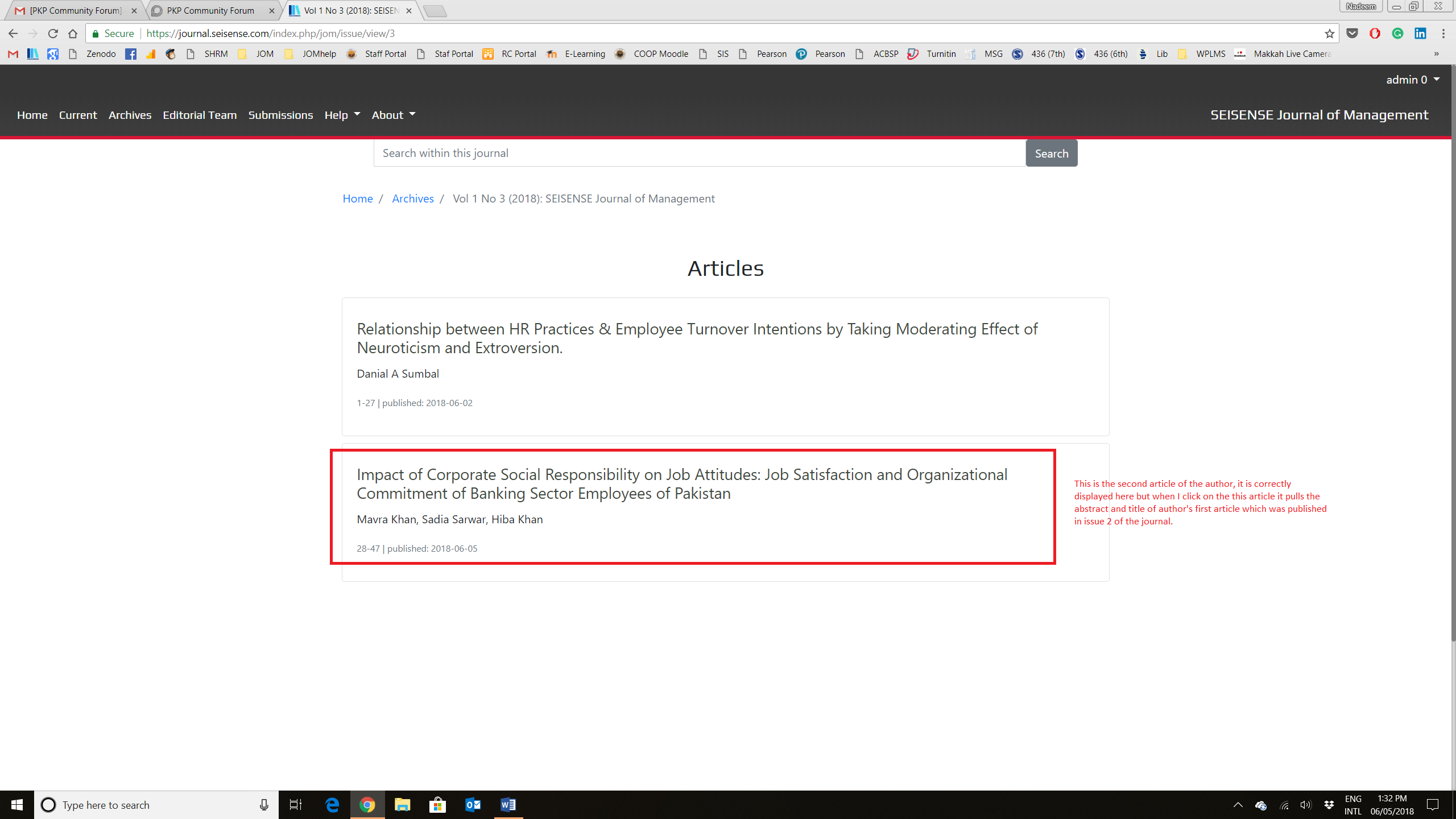 Please help me to resolve this issue.