Describe the issue or problem
Hello,
When the journal manager wants to edit "publication" page for an issue, sometimes he can't save it because the button is in grey.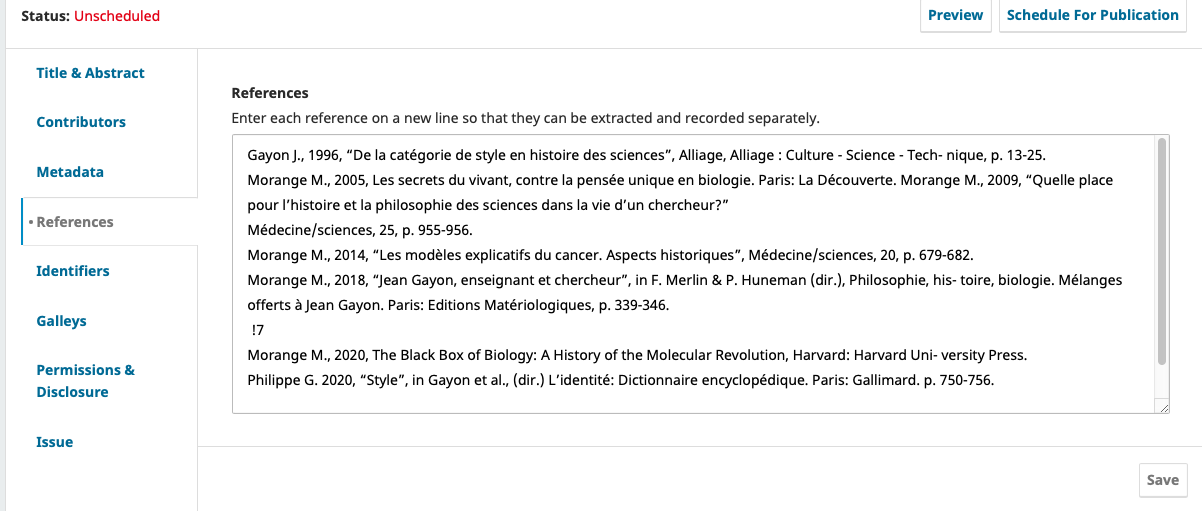 We are on OJS 3.3.0-10. I don't have any errors related to this in Apache logs.
The role of the user are :
Journal manager
Journal editor
Production editor
Section editor
Copy editor
Author
Copyeditor
Designer
I tried to remove all the roles except journal manager but still have the same behavior. Do you have any advice/idea ?
Thanks,
Noémie