Hi, today I found in Google Webmaster Tools that there are "Severe health issues" in my OJS configuration.
The issue il the robots.txt file, blocking important pages.
In effect, the standard OJS configuration of the robots.txt at the moment is blocking the indexing of the whole installation
because of the directive Disallow: cache/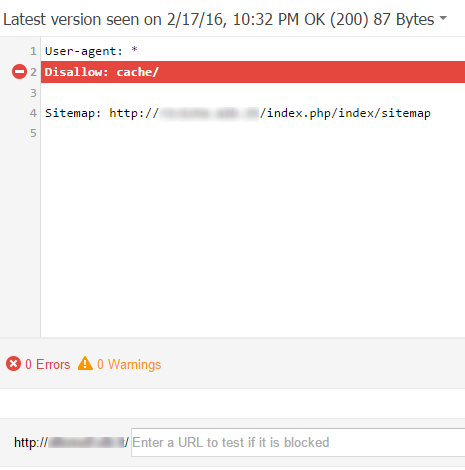 Wich is the best way to solve the issue? It is the first time that I see this error (maybe google changed something).
andrea