Hi,
OJS 3.1.1.4
I have a submission which I cannot read one of its reviews.
In the review tab of the issue I can see the two reviewers assigned. Both reviewers have sent their reviews. I can also see the review documents uploaded by them
But for one of the reviewers there is no element "Read Review" in the right-hand side (image attached)
The reviewer says she has filled in the review form, but I still cannot read it.
Can you think of any reason for this? Any advice on how to solve it?
Thanks in advance for you reply.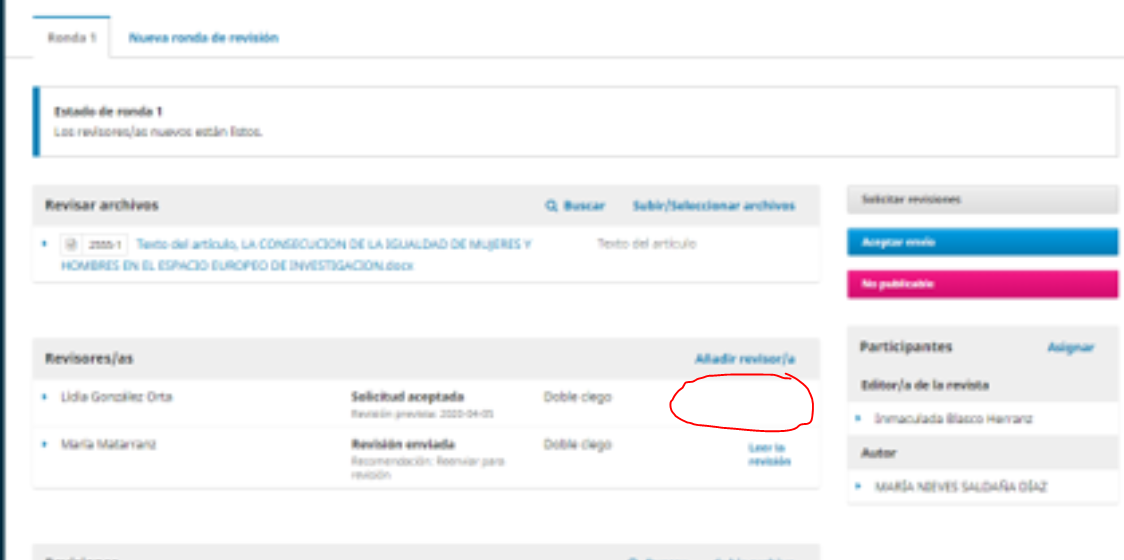 Regards,
Juan