Hello dear community,
I'm facing an issue related to submission review, more specifically in the request modification module accessed by the Request Submission button.
The problem occurs when I click on the button Record Editorial Decision, the system keeps processing indefinitely and doesn't exit until I cancel the operation.
This issue seems to be related to emailing, as if I disable the "Send an email notification to the author(s) option" the issue doesn't happen.
There are no errors logged in the error.log file associated with OJS.
The strange thing is that email submission is working for other functions of the OJS system.
Steps I took leading up to the issue:
Clicked on submissions
then in My Assigned item
Next, I clicked on Request Revisions button and filled the anwser text.
In the unsuccessful attempt I left marked an option to send an e-mail
and submitted it by pressing the button Record the editorial Decision
What I tried to resolve the issue:
As I didn't have any error indication either on screen, even with display_errors on flagged in php.ini and not in apache log, I didn't know how to handle the problem.
Application Version - OJS 3.2.1-2
Additional information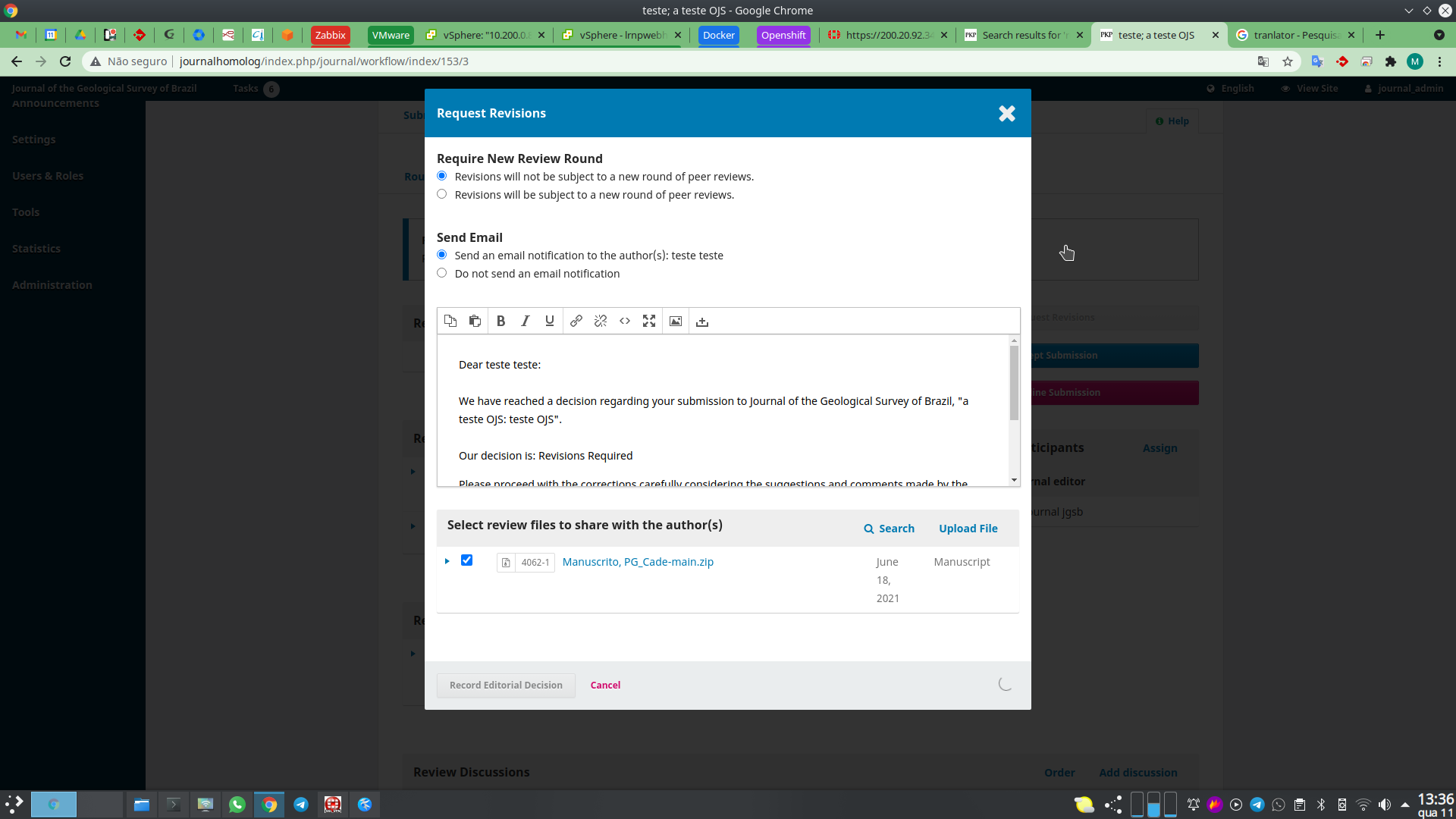 thanks for the help
Marcelo Zoel