Hello all,
I have the following problem in OJS 3.3.0.8
We need to give an URN to a cartoon (we usually give DOIs to articles). So I installed and configured the URN plugin as can be seen below: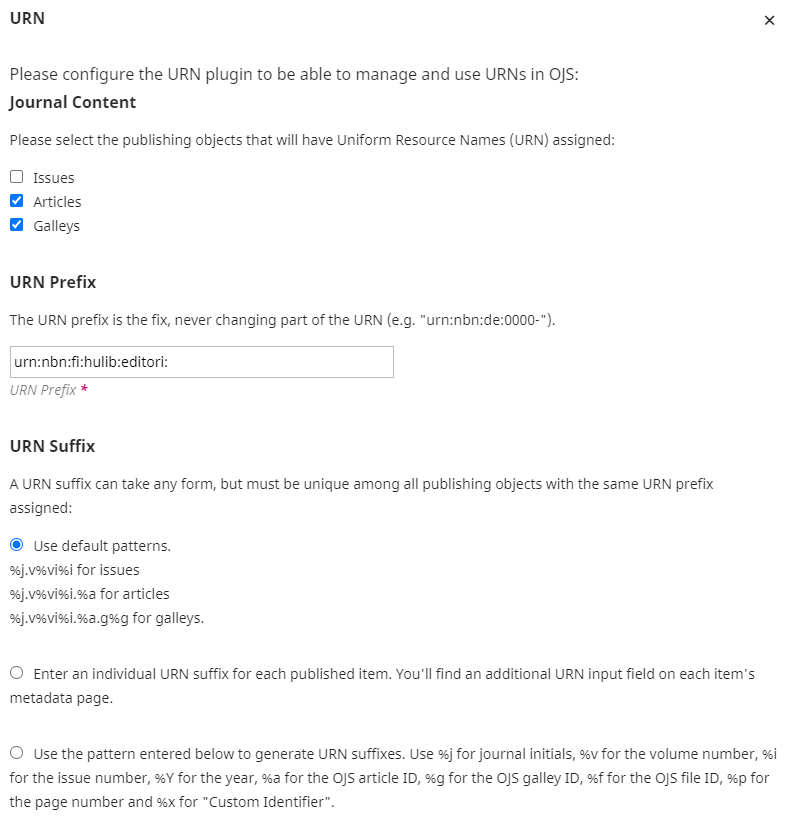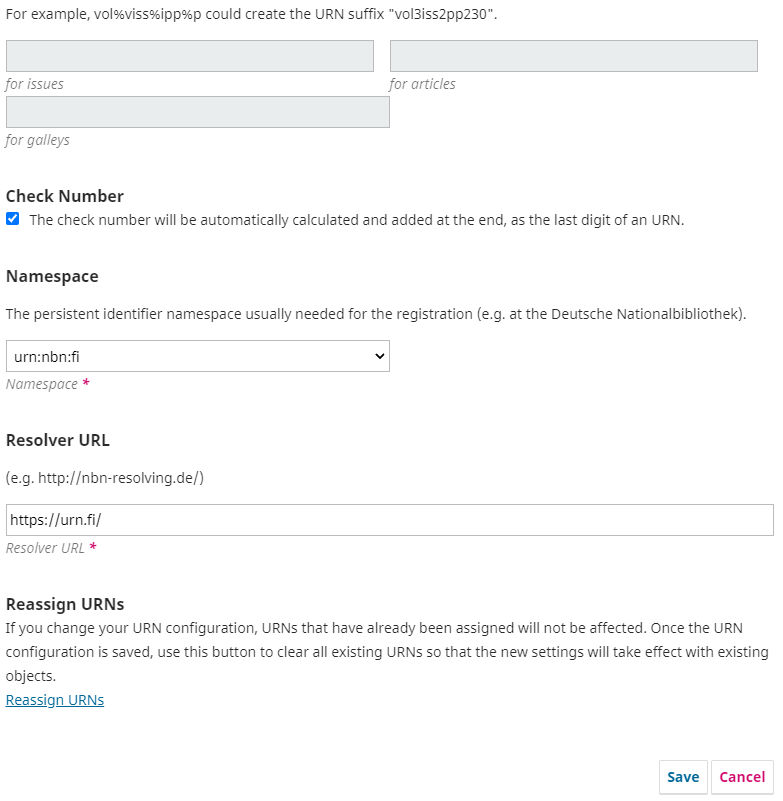 As I found no guides on this, the settings are a bit hazy, but I managed to include the URN to the cartoon page. The problem is that it is not shown in the OAI-PMH -feed (of a partner library), so it is not registered. Any ideas on what the problem is?
Thanks, Markku