After 4 months of OJS use till we have not preserve any article after all settings suggest by you. Out of 96 issues only one display status is complete remain all are shown error.
When this completed issue is preserve in LOCKSS?
We have also question about remain 95 issue which are shown error status, what to do in this case.
Screenshot is attached for your reference.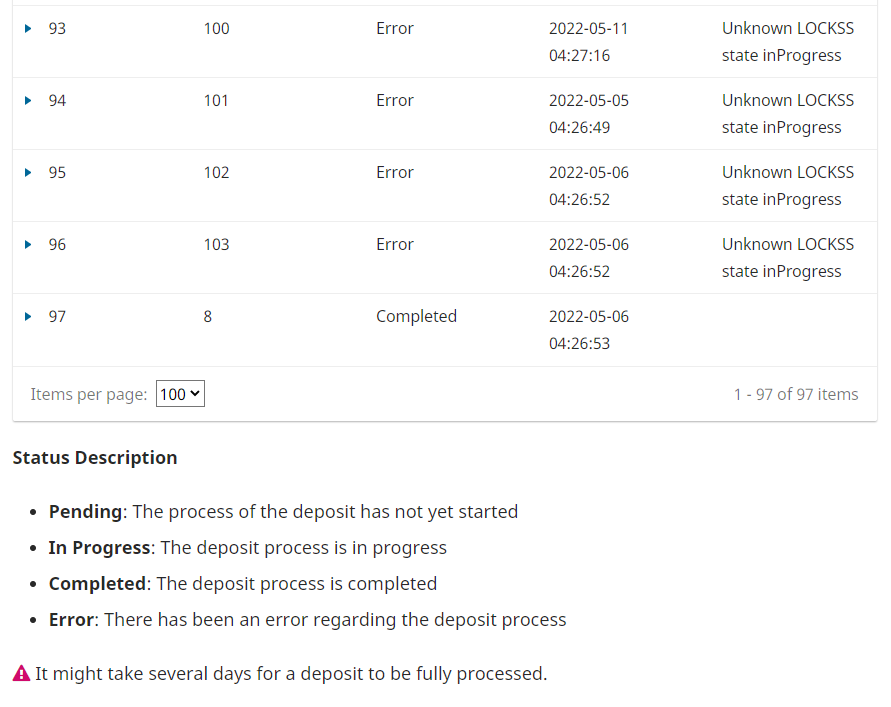 OPJS version: 3.3.0.8