Dear Team;
I installed PKP PN 4 days back and updated yesterday with the latest version 2.0.3-1 but nothing changed in the status yet. In the setting page I can see a notification for the requirement of Archive_Tar extension, however, Archive_Tar and ZIP both already installed on the server. Screenshot of the page and required details are as follows-
OJS Version: 3.2.1.1
PN Version: 2.0.3-1
JUID: 29847A85-C9B0-4054-8CF4-402491CDAC0A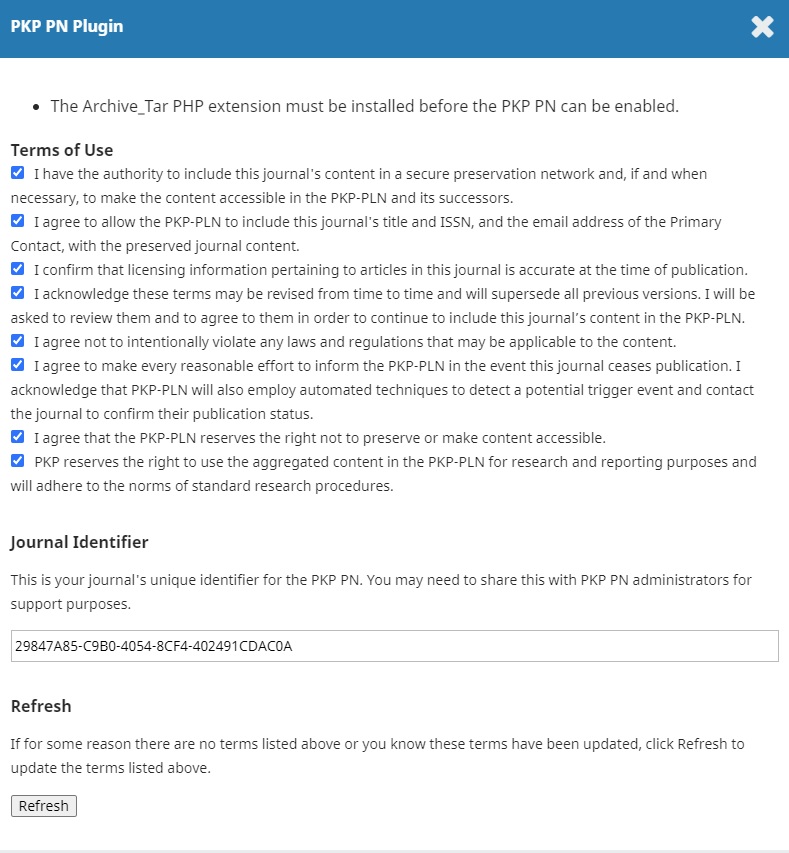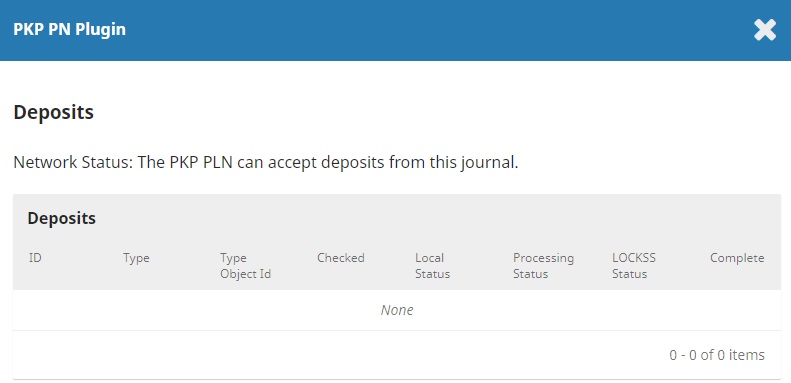 Can you please confirm if it's normal or PN not enabled yet due to some php extension issue?
Thanks