Dear Sir,
We have check the PKP PN status but there is no any article is deposit or preserve till date. Kindly look into this. After 4 months of OJS, there is no any single article is deposited in PKP PN.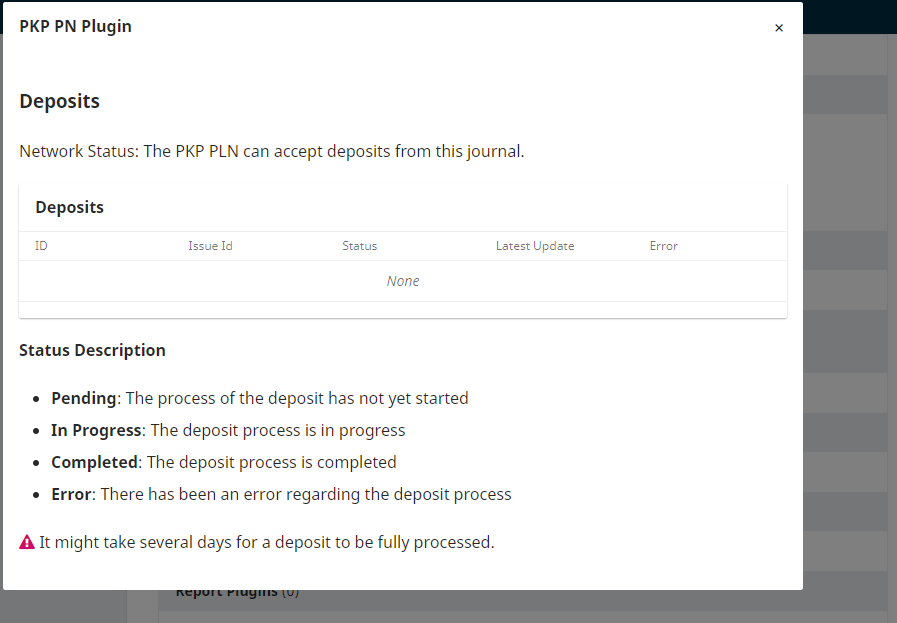 Screenshot is attached herewith.
How and when our journal articles will be deposited in PKP PN or LOCKSS.
Version: 3.3.0.8