Hi everyone,
we are using the QuickSubmitPlugin in OJS 3.1.1.4 to publish an archive of journal. All necessary back issues have been created. We use the QuickSubmit form to enter the article data and encounter a bug with the publication date of the articles on a regular basis. In the QuickSubmit form we select that it is an already published article, choose the right issue and enter the publication date (see screenhot)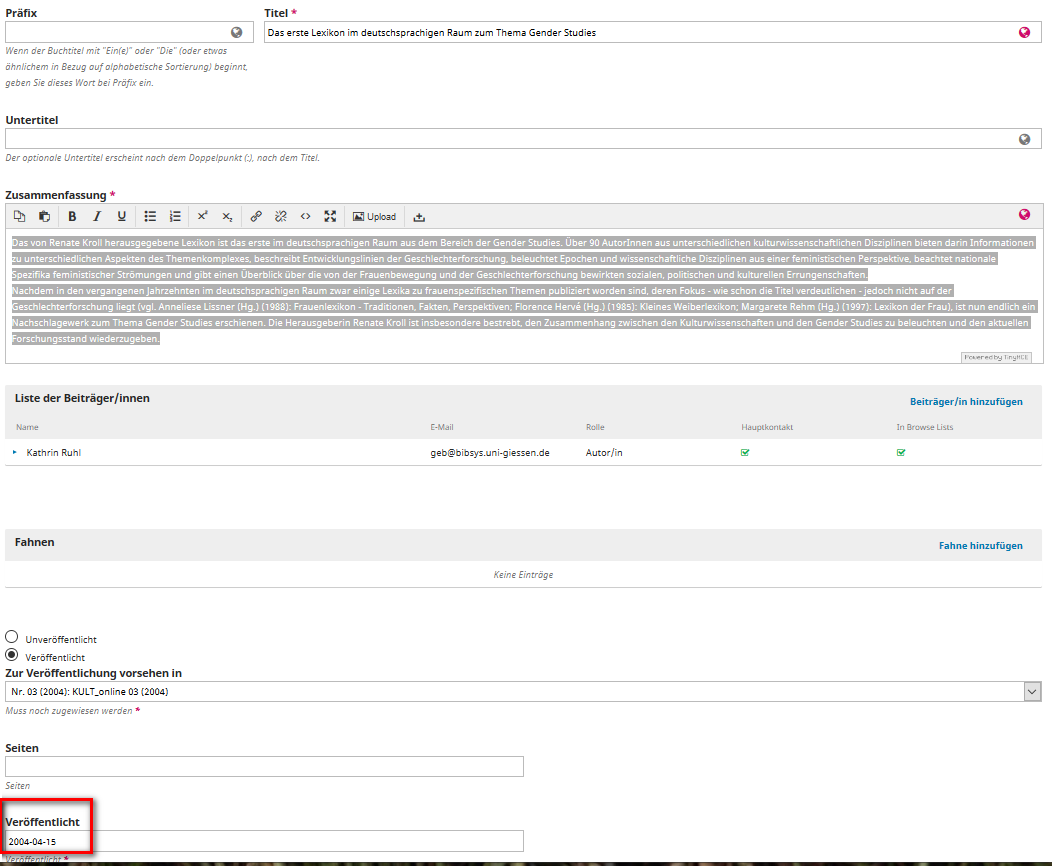 But when everything is done and we check the article page we often see a different (newer) publication date for the article (see screenshot):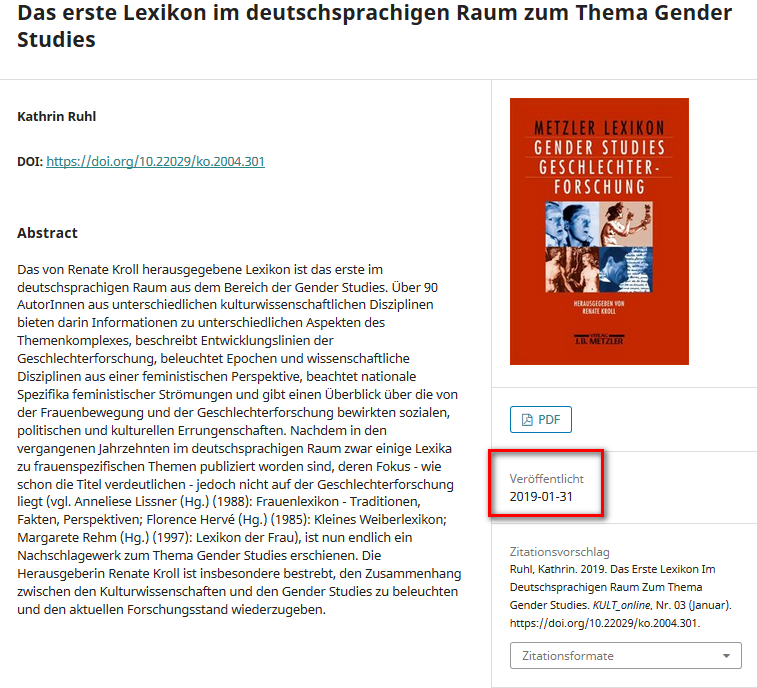 Altough we originally enterd 2004-04-15 the article page shows 2019-01-31. I dont know why he uses 2019-01-31? We can easily modify the date in the submission and then everything is fine. But we still have some articles to upload.
The bug is not reproducible all the time. Some articles work fine as you except them. But others have the bug. I currently cannot determine the difference between them. Please let me know if you need additional details.