Description of issue or problem I'm having:
We recently installed the latest OJS ( 3.3.0.10) on our subdomain and everything seems normal except that the quick Submit plugin is not working on all the journals on the site.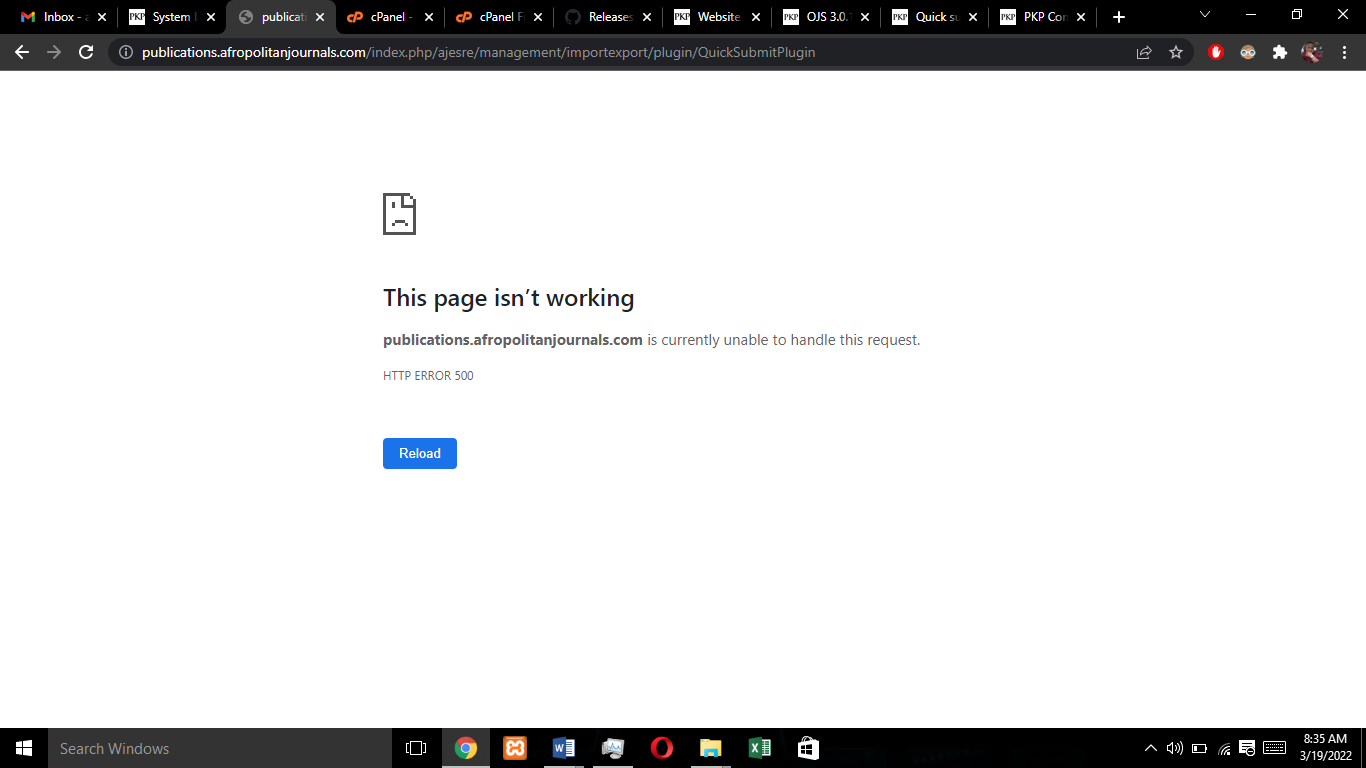 Steps I took leading up to the issue:
It is a new journal and a new website.
What I tried to resolve the issue:
I have removed/deleted the plugin and re-installed many time yet the same issue. I also deleted and installed the latest quicksubmit file from Github and still the same error 500 message.
I also tried installing from plugin gallery yet still the same issue.
Application Version - e.g., OJS 3.1.2:
Current version: 3.3.0.10 (March 15, 2022 - 04:53 PM)
Additional information, such as screenshots and error log messages if applicable: