Hi everybody,
I have a OJS 3.3 running a series of journals and everything looks great.
Last week, without any changes in the server, the list of submissions for each journal is not available.
When you choose a journal and go to "Submissions", a dialog box appears with the message "An unexpected error has occurred. Please reload the page and try again."

Any button that triggers a dialog box is blank and the message "Failed Ajax request or invalid JSON returned" appears.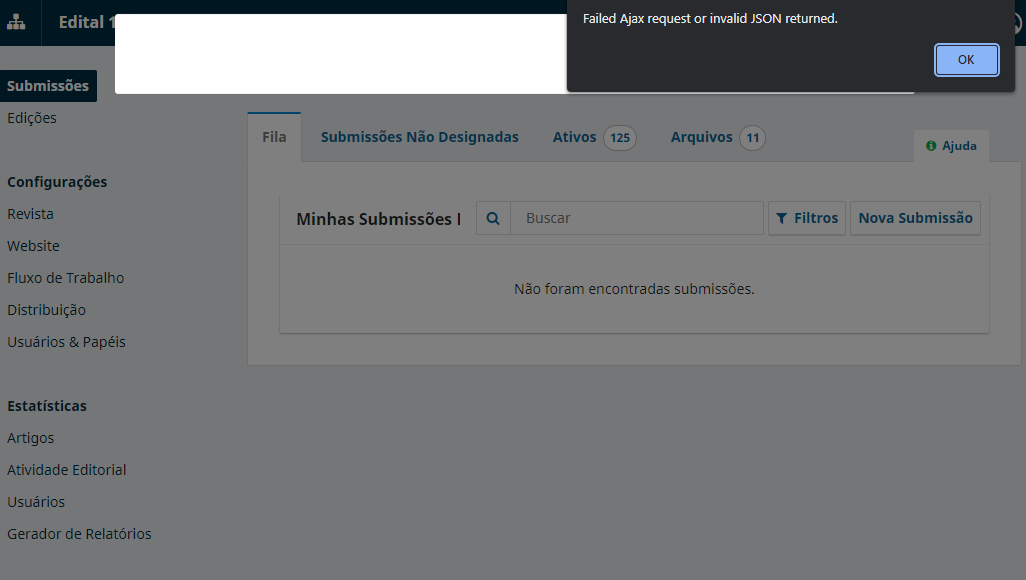 I'm asking for help since not even a log or error message can be found on apache or console. The funny thing is that in older journals, the list of submission still appearing, even with the message (so I don't think that is something related to the database), but if I try to click on any article, the screen stops at the loading spinner and nothing happens. I also checked the permissions on the file folder, it's ok.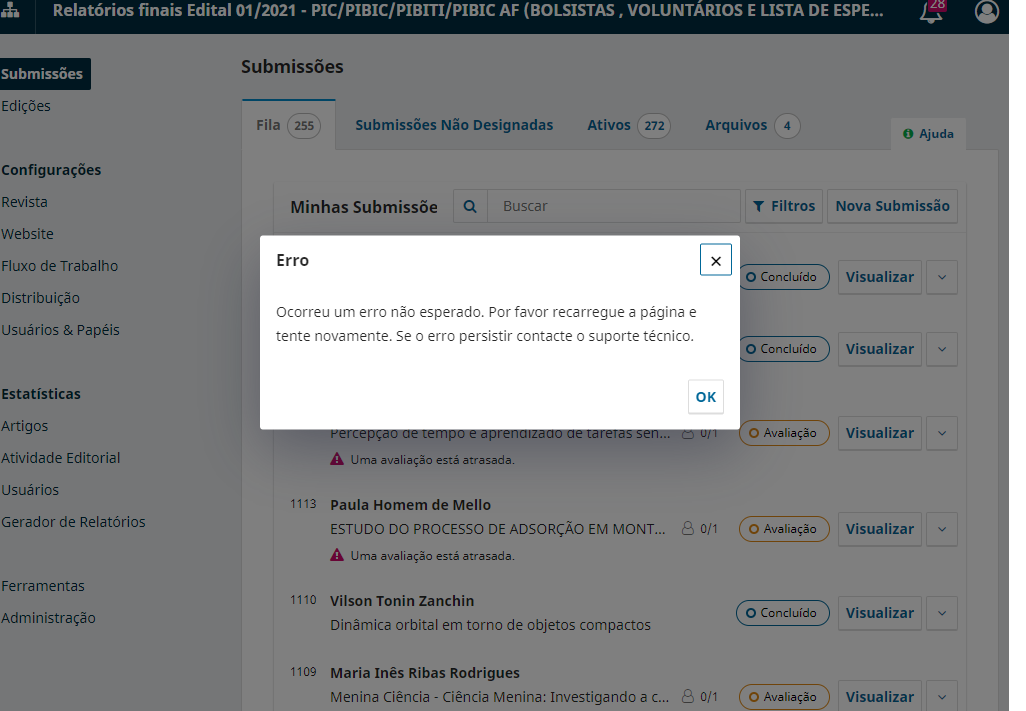 The only thing that I think was relevant is that the disk space was critically low, to the point that the OJS stopped. The problem began after I freed some space and restarted the system.
Someone had this problem or something similar? Or even may have any idea what could I check, since no error message or log is recorded?
Thank you so much!
What application are you using?
For example, OJS 3.3.0-10
PHP 7.4
Mysql 8.0.31
Additional information
Please add any screenshots, logs or other information we can use to investigate this problem.