To all PKP members, please help
For a few days now, when I logged in as an administrator, the homepage keeps and continues loading and I can not see any button like logout, review your website…etc The picture I am attaching explains the problem. When I talked to the website hosting and they investigated the problem, they gave me the following reply
We have investigated the issue and according to our check, the issue is caused by one of your plugins. We have tried deactivating your plugins by renaming folder home/worlmeyj/public_html/plugins. After that action the loading disappeared from your dashboard.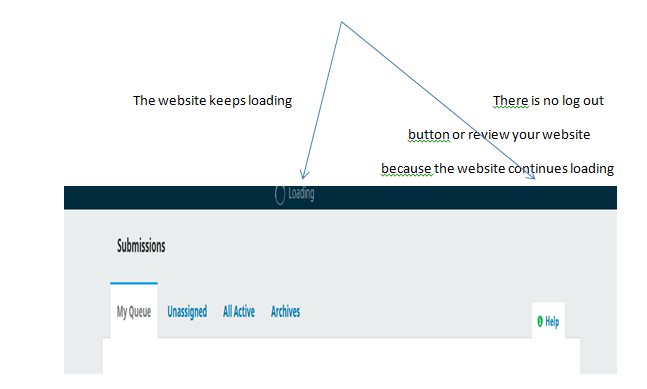 But if you rename the plugins folder one more time - the issue reoccurs.
Please check your admin dashboard on your side and try enabling the plugins one-by-one in order to understand what plugin caused it.